A Close Look at COVID-19 Injury Claims for Customers & Employees in Maryland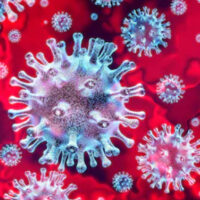 Premises liability claims as a result of the coronavirus pandemic have already been filed in Maryland and in other parts of the country, with a number of plaintiffs arguing that they contracted COVID-19 after being exposed to the virus while visiting and/or working at a specific property, all due to the property owners' negligence because they failed to take reasonable precautions to render the property safe.  For example, a number of nursing home facilities, as well as Princess Cruise Lines, Smithfield Foods, Walmart, and others are now facing litigation involving claims that they failed to protect workers and/or customers and residents, and caused some deaths as a result.
These claims can become confusing, depending upon what type of stay-at-home (or "shelter-in-place") order was put in place, at what date, and for which types of businesses. Below, we discuss some of these considerations as businesses reopen, infection numbers appear to be surging, and people need protecting.
Maryland's Stay-At-Home Order
Governor Larry Hogan put a Stay at Home Order in place on March 30, 2020 directing all Maryland residents to stay at home unless they must leave for an essential job or reason, such as obtaining food, medicine, medical attention, or another necessary purpose. Those essential businesses allowed to remain open – which included farms, farmer's markets, food providers, pharmacies, and similar providers – were still instructed to scale down operations, limit interactions with customers, and allow as many employees to telework as practical.
However, as of late May, the governor announced that Stage One recovery had been completed, and as of mid-June, Stage Two as well. As a result, outdoor dining at restaurants and state parks and beaches with physical distancing were opened up to the public. The order requiring the closure of non-essential businesses was also lifted, and businesses allowed to open in Maryland now include those involving construction, retail, manufacturing, offices, accounting, banking, insurance, firms, casinos, child care providers, and others. The following were also allowed to reopen at 50 percent capacity: churches, gyms, indoor dining facilities, and malls. Hospitals have also been directed to resume elective and non-urgent medical procedures, and a gradual reopening was announced for nursing homes, with flexibility provided to schools to determine how they will reopen.
General Liability & Immunity for Healthcare Providers
Regardless of the various orders, a number of businesses continued to operate in the spring even though they were not considered to be essential, violating the stay at home order, and property owners that remained open during the outbreak are exposed to liability in the event that employees and/or visitors became infected with the virus while on those properties. In addition, some cities and counties, such as Baltimore, are taking a slower approach to reopening, which could translate into an increased liability for property owners in those jurisdictions.
While health care provides who "act in good faith" (which usually excludes willful and/or gross negligence) under the proclamation were provided with immunity by Governor Hogan under Maryland's Public Safety Immunity Act as of March 6, 2020, that same immunity has not been extended to businesses.
Employee Claims
This means that examining any potential liability to employees requires looking at Maryland's worker's compensation law, which covers accidental personal injuries and occupational diseases that "arise out of and in the course of employment." Similarly to benefits related to other illnesses contracted at work, the burden is on the employee to prove that their exposure to COVID-19 occurred as a result of their employment. Part of this examination will inevitably involve looking at to what extent their employer complied with CDC and OSHA guidelines, in addition to local and state government rules and regulations.
Customer Claims
Customers who were exposed to COVID-19 while shopping at a particular facility would file a negligence claim against the business, and while a number of factors need to be proven in premises liability claims like these, when it comes to COVID-19, liability is likely to come down to whether it was foreseeable to the owner or tenant that the customer would be exposed and what burden that owner or tenant faced in terms of preventing harm to the customer, where the test is always based on "reasonableness" — i.e. was the owner or tenant reasonable in the precautions that they took. If, for example, the business was open in violation of the stay at home order, did not mandate physical distancing, etc., and the customer is able to prove that they were exposed to COVID-19 at that site, the owner or tenant could be held liable.
If You've Contracted COVID-19 And Have Questions, Contact A Dedicated Maryland Personal Injury Attorney
If you have any questions about premises liability claims and negligence here in Maryland, contact experienced La Plata & Waldorf personal injury attorney Hammad S. Matin, P.A. today to find out how we can help.
Resources:
mgaleg.maryland.gov/mgawebsite/Laws/StatuteText?article=gle&section=9-101
baltimoresun.com/coronavirus/bs-md-pol-stay-at-home-20200513-lzdziypfbrcybmanwqard4tp5u-story.html
https://www.matinlaw.com/diabetes-drug-metformin-recalled-due-to-potentially-causing-cancer-is-litigation-next/