Know Your Rights During a DUI Pull Over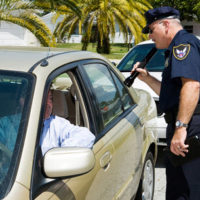 Knowing your rights during a DUI (driving under the influence) stop can help reduce any consequences you face in the future. This can be a nerve wracking and overwhelming experience. The penalties for a DUI conviction are severe and should not be taken lightly. If you are arrested for DUI, know your rights and contact a skilled DUI/DWI lawyer immediately. Too many people fail to hire a defense attorney. An experienced attorney can get your charges dropped or significantly reduced.
Stay in Control
As soon as the police officer decides to pull you over for suspicion of drunk driving, he will begin making observations to put in the police report. The police report can weigh heavily on the outcome of any criminal proceeding. Try to remain as calm as possible when being pulled over. Pull off the road in a safe place and use your turn signal when pulling over.
The police will be observing your behavior immediately for any DUI signs. Avoid making any sudden movements, quick braking, or unpredictable driving because they may be signs of intoxication. Remember the officer will note all the details regarding how you pulled over in his report. The officer will approach the vehicle from behind so he can have a clear view. Remain in the vehicle and keep your hands on the steering wheel.
Be Polite
Treating the officer respectfully is in your best interest. Any rude or hostile behavior will be included in the police report. The officer is much more likely to arrest you if you are uncooperative and disrespectful. Greet the officer courteously when he approaches your vehicle window. Be polite and follow the officer's directions. The officer is still observing your behavior and how you are performing the requested tasks.
Wait until the officer asks you to retrieve your license and registration before getting out these documents. You do not want your movements in the car to be misinterpreted by the officer.
Only Answer Required Questions
You are required to give your name, license, and registration to the police officer. You do not have to answer any questions that you fear may incriminate you. To be sure, you do not have to answer questions such as how much have you had to drink, what were you doing tonight, or where are you coming from. However, you must refrain from lying. It is far better to refuse to answer a question rather than lie.
Contact a DUI Attorney Immediately
DUI cases are complex and often difficult to defend. The Law Offices of Hammad S. Matin, P.A. have successfully handled thousands of drunk driving cases. Contact an experienced La Plata or Waldorf DUI/DWI attorney today for a free consultation. Face your DUI charges with confidence with a strong advocator by your side. If you are arrested for DUI, we can help you fight for your rights.
Resource:
mva.maryland.gov/drivers/impaired/maryland-impaired-driving-laws.htm