Three People Killed in Car Accident. Two Passengers Survive. What Are Their Rights?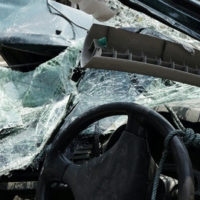 A 44-year-old woman and two of her passengers died recently after she failed to stop at a stop sign in her SUV and collided with a dump truck. The dump truck driver and his passenger were taken to the University of Maryland Charles Regional Medical Center and treated for injuries.
Passengers in the SUV were killed in the accident and two additional passengers of the vehicle received treatment for their injuries at Medstar Hospital. The accident occurred at the intersection of MD Route 234 and Penns Hills Road. Investigation into the crash is still ongoing.
Injured Passenger 
When a passenger is injured in a car accident, filing a personal injury case is typically easier than when you are the injured driver. This is because passengers don't have to prove liability. One of the drivers is going to be at fault. If the accident was a two-car accident, you may even be able to file a claim against the driver of both vehicles.
Car accidents in Maryland are based on a fault model. This means that if you were injured in an accident, you are free to file a claim with your own insurance company or the other driver's insurance company. You may even go to court to prove their fault in the accident and seek damages. Drivers are required to have a minimum of $30,000 of bodily injury coverage per person and $60,000 of coverage per accidents.
What to Do If You've Been in An Accident 
If you've been injured in an accident, either as a driver or passenger, there are several things that you should do to help your case in the long run:
Call the police ­– Even if there weren't any injuries, call the police. If there are obvious injuries also call for emergency medical services.
Talk to witnesses – Try to talk to anyone who saw the accident and get their basic contact information such as name, phone number, and address.
Take pictures – If you have a cell phone that can take pictures, take photos of your car, the other car, and the surroundings.
Get the police case number – Ask the police for the report or case number and be sure you know how to get a copy of the report when it is completed.
Exchange information with the other driver – If you are the driver of one of the vehicles, be sure to give the other driver your contact and insurance information, but also get their information.
Be cautious about what you say – Cooperate with the police, but do not give them, or an insurance company any statements that could indicate you were in any way at fault.
Hire an Experienced Personal Injury Attorney 
Any time you've been in an accident, whether as a driver or a passenger, it can be scary and confusing, especially if you have sustained injuries. Injuries, even minor ones, can result in medical expenses, mental stress, and lost wages. If you are going up against an insurance company, you will need all the help you can get to get the compensation you deserve for your injuries.
The La Plata attorneys at the Law Office of Hammad S. Matin, P.A. have years of experience handling cases just like yours and can help you attain the maximum compensation that you deserve. Depending on your case, you may be eligible to get compensation not just for your medical bills, but for several other things such as pain and suffering and lost wages as well. Time is of essence in a personal injury case, so don't wait, contact them today for a consultation.
Resource:
wjla.com/news/local/man-and-woman-killed-in-triple-fatal-dump-truck-crash-in-maryland-identified