Wrong-Way Driving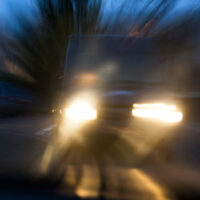 It was the last thing 22-year old Ronet Aching ever saw: a Ford F150 barreling toward her on the Capital Beltway.  Aching's Xterra was no match for the truck in a head on collision at high speed and was killed on scene. The driver of the truck was charged with manslaughter by vehicle and criminally negligent manslaughter by vehicle.  Aching's family is left to mourn their loss.  Having to acknowledge that the young woman will never fulfill her dream of becoming a teacher, will never marry or have children, must be unspeakably painful.  If you can relate to the suffering of Aching's family, perhaps an attorney can help.
Maryland Sees Multiple Incidents of Wrong Way Driving 
Sadly, wrong way driving (WWD) incidents have impacted multiple Marylanders in recent years. Just a handful of them include:
A 35-year old female died on scene after a WWD incident in June 2020;
December 2019 saw the death of a 17-year-old who smashed his Jeep head-on into another vehicle in a WWD accident;
A woman who was under the influence of alcohol caused a head-on crash in Millersville in November 2019;
A WWD incident involving a vehicle and a motorcycle led to two fatalities near Annapolis in September of 2018.

The Facts About Wrong Way Driving 
Wrong way driving doesn't occur often, but when it does, the results are generally serious, or even fatal.  These kinds of collisions account for only roughly three percent of crashes, but often take quite a toll.  Research tells us how and why many of these collisions occur:
In the majority of cases of WWD, elderly drivers have become disoriented or young, inexperienced drivers make mistakes that put them on the wrong path;
In more than half of WWD incidents, alcohol or drugs are cited as a contributing factor in the accident;
Younger drivers are most often associated with drug and alcohol use in WWD incidents;
Older drivers are more likely to have processing disorders that contribute to WWD accidents;
Drivers with past criminal status are correlated with WWD incidents;
Three times more males than females are involved in WWD incidents;
The most frequent location for WWD collisions is on one-way roadways such as freeway ramps;
WWD accidents are more likely to cause fatalities than any other type of accident because they are generally head-on collisions.
Justice After WWD Incidents 
If you or a loved one was seriously injured or killed in a WWD incident, you may be straddled with incalculable debt related to the accident, in addition to the suffering and grief you feel.  At The Law Office of Hammad S. Matin, P.A., our La Plata & Waldorf personal injury lawyers empathize with your situation, and are prepared to fight for justice on your behalf. Allow us to go after the negligent or reckless driver, while you focus on your recovery.  We will aggressively seek damages to address costs including medical bills, lost wages, funeral costs and more.  Schedule a confidential consultation in our office today.
Resources:
fdot.gov/research/Completed_Proj/Summary_TE/FDOT-BDV30-977-10-rpt.pdf
washingtonpost.com/local/public-safety/driver-charged-in-fatal-wrong-way-crash-on-capital-beltway-police-say/2019/07/09/ea74048c-a296-11e9-b732-41a79c2551bf_story.html
nbcwashington.com/news/local/teen-driver-killed-in-wrong-way-maryland-crash-police/2183645/
delawareonline.com/story/news/2020/06/11/1-killed-1-seriously-injured-after-wrong-way-head-crash-dover/5341521002/