Winter Weather Causes Massive Accidents in Carroll County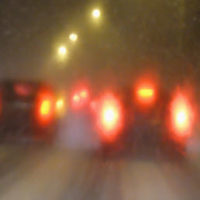 The police department in Carroll County reported to a whopping 32 collisions in a 39-hour time frame due to snow and rain that pelted the area. Fortunately, out of all of the accidents, there was only one roadway closure that resulted from one fatality. Although weather isn't always the cause of car accidents, the Barrack Commander is reminding people that perilous road conditions are often a contributing factor to accidents this time of year and if possible, to stay home when road conditions are poor.
The Maryland State Highway Administration works, along with their local and county partners, to treat the roads prior to and during bad weather, but they can't get everything treated all at the same time to make all of the roads safe.
Tips for Driving in Cold Weather 
It can be scary and dangerous for people to travel during winter storms and sloppy road conditions. Winter road conditions play a role in nearly half a million car accidents each year, according to the AAA Foundation for Traffic Safety. That makes it very important to know how to deal with these conditions if you must travel when driving in winter weather. When driving in cold weather, AAA recommends the following tips:
Keep a bundle of gear in your car such as extra water and food, warm clothing, a window scraper, blankets, flashlight, and first-aid kit.
Be sure your tires have plenty of tread and make sure they are properly inflated.
Make sure your car has at least half a tank of gas in it at all times.
Don't warm up your vehicle in an enclosed area such as a garage.
Don't use your cruise control when driving on a slippery road surface.
If at all possible, try to stay home when the road conditions are bad. If you have to go out, the AAA recommends the following tips for driving in the snow:
Drive slowly and adjust the speed you travel to accommodate the lower traction when the roads are covered with ice or snow.
Increase speed and decrease speed slowly. Don't try to speed up or slow down quickly to avoid skidding on slippery roads. Keep in mind it takes more time to slow down when the roads are slick.
Keep your distance from the car in front of you. Keeping a five to six second margin of safety will allow you more distance to stop if you need to.
Be familiar with your brakes. Regardless of whether you have antilock brakes, you should try to apply firm, steady pressure on the brake pedal.
Don't try to power your way up a hill. Applying more gas will simply make your wheels spin. Try getting a little bit of inertia going before you reach a hill and let that carry you to the top of the hill. Then when you reach the top, reduce your speed and go slowly down the hill.
Contact an Experienced Personal Injury Attorney Today 
Even if you use all of the possible safety precautions when traveling on winter roads, accidents can happen. If you or your loved one has been injured in a winter weather car accident, you may be entitled to compensation for your injuries. Contact the Maryland attorneys at The Law Office of Hammad S. Matin, P.A. to schedule a consultation today.
Resources:
aaafoundation.org/motor-vehicle-crashes-injuries-deaths-relation-weather-conditions/
carrollcountytimes.com/news/local/cc-carroll-county-weather-crashes-20190212-story.html
https://www.matinlaw.com/if-you-have-been-the-victim-of-a-hit-and-run-accident-you-have-options/