If You Have Been The Victim of a Hit and Run Accident, You Have Options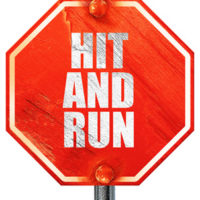 A man recently died after a hit and run crash that occurred on U.S. Route 15 in Emmitsburg. Austin Frushour, 21, died at the scene and law enforcement officials believe that he was hit by a Honda CRV. Frushour's own vehicle was parked in front of a gas station close to the scene of the accident.
Being involved in any type of car accident in Maryland can be a traumatic experience, but if the accident was a hit and run accident where the driver that caused the accident simply leaves the scene without identifying themselves or exchanging their information, the results can be even more severe.
Legal Obligations in an Accident 
When a car accident occurs, all parties have a legal obligation to one another. They are required to stop at the scene of the accident, acknowledge each other, and share contact information. Contact information includes your name and address. You are also required to share your insurance information with the other people involved.
If there was no one in the other vehicle at the time of the accident and you don't know who it belongs to, the driver who caused the accident is required to leave a note on the car that includes their contact information. Failing to do either of these things constitutes a hit and run accident.
Why Drivers Hit and Run 
In many cases, when a driver speeds away from an accident without identifying themselves it is because they don't have vehicle insurance that is required by law. Sometimes, however, it is simply because the driver was guilty of reckless behavior that caused the accident and they didn't want to get in trouble. For example, someone that was driving under the influence of alcohol may speed away after an accident to avoid criminal liability.
Compensation in a Hit and Run Accident 
In most situations if you have been involved in a hit and run accident, if you are unable to locate or identify the driver that caused the accident, you will be eligible for compensation through your own uninsured motorist policy. These policies help protect you if you are involved in a car accident with someone who is underinsured or uninsured, or in this case, a hit and run driver.
In some instances, however, the hit and run driver may be found, and when that happens, you may be entitled to file a personal injury claim to receive compensation for any injuries and damages that you suffered. This compensation may include lost wages, medical expenses, pain and suffering, and much more.
Contact an Experienced Car Accident Attorney Today 
If you have been the victim of a hit and run accident and suffered severe injuries, you will likely need to speak to a personal injury attorney to ensure your rights are protected and you receive the compensation that you are entitled to. Contact the Law Office of Hammad S. Matin, P.A. today in Maryland and schedule a consultation. Let us handle your claim so you can focus on your recovery.
Resource:
washingtonpost.com/local/police-investigate-hit-and-run-fatality-on-maryland-road/2019/01/12/fe26fc52-16a8-11e9-ab79-30cd4f7926f2_story.html?noredirect=on&utm_term=.afa8c3c4bd65
https://www.matinlaw.com/prepare-now-for-holiday-road-trips/