A Deeper Insight on Bench Warrants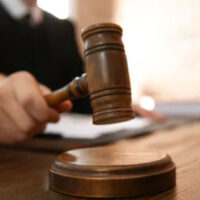 Did you just lose the chance of getting released after an offense (pre-trial release) or did you just miss a court appearance? Well, then just wait for a bench warrant to be out your way for your arrest. Disappearing won't help the case either. If you are facing one of these situations, it is important to understand when a bench warrant can be issued against you and how to get the help of an attorney.
Bench Warrants – What You Need to Know
A bench warrant is issued by a judge to a law enforcement officer and provides the officer with the power to arrest you, take you into custody, and present you in front of the court for one or more reasons. A bench warrant, when issued against you, means you have to be arrested immediately irrespective of any important agenda you have to attend to.
Here are some of the cases under which a bench warrant can be issued against you:
You fail to appear before the court – Whenever you are released after getting arrested, either with bail or because of personal recognizance, you have to reappear at the court of law as promised. If you fail to appear, a judge can issue a bench warrant against you. The bench warrant will be issued even if you informed the court well before time about your likely absence.
You appeared late at court – You will be issued a bench warrant even if you appeared late at court. If you are not present before the court at the time your case is being called, you can find yourself in a lot of trouble.
You violated a condition of pre-trial release – A bench warrant will be issued against you if you do not follow the orders of a pre-trial release. For instance, if the court has ordered you to not meet the alleged victim and you still choose to do so, the judge may not wait until your next scheduled court appearance and may immediately issue a bench warrant.
After Your Arrest
Once you are arrested under a bench warrant, you have to appear before the court immediately. Moreover, if you have been arrested outside of court hours, you will probably have to spend the night in police custody.
When you are finally presented before the judge, the following actions can be taken:
Your bail request will be revoked and you will have to stay in jail until trial
Your bail period can be extended, or the level of pre-trial supervision increased
Pre trail release conditions can be modified and made more stern
No effect on your original bail and pre-trial release conditions
These decisions will be based on your past criminal records and the seriousness of the offense.
Options for a Bench Warrant
There are two ways you can deal with a bench warrant and stop your immediate arrest:
Surrender yourself voluntarily before the court and the judge has made a decision
File a motion to recall the bench warrant
Further, if you don't want your pre-trial conditions to worsen or even reach it to the level of getting a bench warrant, contact a criminal defense and personal injury attorney in Maryland. The La Plata & Waldorf criminal defense attorneys at the Law Office of Hammad S. Matin, P.A. can ensure your rights are protected and be certain that you get the best possible outcome for your case. Contact us today to schedule a consultation.
Resource:
govt.westlaw.com/mdc/Document/NDF0A3670A7D611DBB5DDAC3692B918BC?viewType=FullText&originationContext=documenttoc&transitionType=CategoryPageItem&contextData=(sc.Default)&bhcp=1.