Can You Be Compensated For A Traumatic Brain Injury?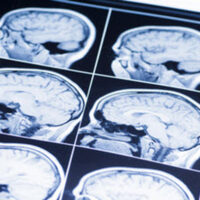 In just an instant, life can change forever.  Tragic, unforeseen events occur every day, leaving victims of traumatic brain injury (TBI) and their families to try to piece together some semblance of reason.  Roughly 1.5 million people suffer from a TBI every year somewhere in this country, and 500,000 of TBI incidents are fatal. If your loved one is one of the 5 billion people struggling with TBI, a local, experienced personal injury attorney may be able to help you recover compensation.
Common Causes of TBI 
TBI can be the result of a number of causes, some of which are directly connected to human negligence or aggression.  Some traumas that could be avoided might include:
Slip and fall accidents connected with unsafe practices in the workplace or poor maintenance of property;
Motor vehicle accidents that are the result of driver negligence or road rage;
Severe, repetitive force, as with shaken baby syndrome or other types of abuse;
Exposure to lead, carbon monoxide, solvents, or insecticides that were improperly labeled, stored, or handled;
Gun shot wounds to the head;
Oxygen loss due to choking, drowning, or other factors;
Bacterial or viral infections acquired post-surgery.
Frequent Symptoms of TBI 
The symptomology of TBI differs among patients, but might include a wide variety of indicators, including:
Difficulty focusing, with significant distractibility;
Short- and/or long-term memory issues;
Difficulty processing information;
Various deficiencies in cognition;
Changes in mood or difficulty maintaining a steady affect;
Problems with sensory translation;
Issues with language dispensation;
A lack of basic self-awareness;
Seizures;
Inability to perform physical tasks;
Chronic underlying pain.
How a Lawyer can Help 
Dealing with the aftermath of a traumatic brain injury can be exhausting, frustrating, and expensive.  In particular, when such an injury is the result of inadequate safety practices at work, drunk driving, or outright aggression, victims and their families may be angry and exasperated at the costs innocents inherit due to the actions– or negligent inactions—of others. To be sure, a legal remedy to the cascade of medical bills can provide economic relief in these situations.  Equally important, though, financial compensation often provides a modicum of satisfaction, and even dignity, to those suffering such a horrific, life-altering event.  Our knowledgeable attorneys are poised to assist you when reckless or intentional behavior upends your life.  We will fight for compensation to address a number of issues, including:
Hospitalization and associated long-term care;
Counseling or psychiatric interventions;
Current and future lost wages;
Support services relating to the needs of the patient;
Costs of travel related to care;
Expenditures related to death.
If your family has been stretched to the limits as you strive to adjust to the new normal associated with TBI, the aggressive, purposeful interventions of the La Plata & Waldorf personal injury attorneys at The Law Office of Hammad S. Matin, P.A. will strive to obtain the best settlement possible to address the needs of the situation.  Contact us for a confidential consultation today.