Carjackings on the Rise in Maryland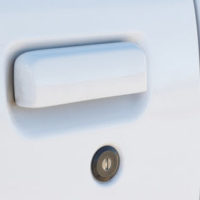 A recent study by the State of Maryland has revealed that carjackings are on the rise. In 2016, some 644 carjackings were reported, which is a 23 percent increase compared to the prior year. Advances in technology may be to blame.
Cars are no longer able to be hotwired, and instead require a code or key fob to start. Criminals typically nab a vehicle that is already running during carjackings. Most carjackings happen fairly close to a person's home according to AAA. Most carjackings involve a firearm, and 68 percent of the victims were males.
Consequences of Carjacking 
Carjacking can have a significant impact on a person's life if they are convicted of the crime. The crime often results in felony charges and the penalties can entail prison time making it important to have an experienced criminal defense attorney on your side.
The penalty for carjacking can be as much as 30 years in prison, and carries a harsher penalty than robbery with a deadly weapon. If convicted of other crimes at the same time, the defendant would also have to serve the sentence consecutive, or after the sentences for the other crimes are carried out, rather than concurrently, or at the same time as the sentences for the other charges.
You can also anticipate that if you have a previous conviction for a violent crime, the judge will likely sentence you more harshly than if it was your first offense. The penalties for carjacking increase with each conviction and if you are convicted of four crimes of violence, you could be sentenced to life in prison without parole.
Mitigating Factors 
Even though carjacking is a crime of violence, all is not lost. An experienced defense attorney may be able to negotiate a lesser sentence or probation by providing certain details to the judge. For example, if the crime was fueled by the defendant's addiction issues, the judge may opt to send the defendant to rehabilitation treatment before court.
Another issue that might be addressed is mental illness. If the defendant has mental health issues and has not been properly diagnosed or treated, they could be ordered to receive inpatient treatment. This could assist the defendant when the judge is deciding the sentence and probation.
Importance of a Criminal Defense Attorney 
An experienced lawyer can review your case and determine what other mitigating factors besides the ones above could come into play during your case. They may be able to have your charges dismissed or reduced depending on the situation. That's why it is imperative to have an attorney that has extensive criminal defense experience.
If you need professional representation, contact the Law Office of Hammad S. Matin, P.A. in Maryland today. We handle a variety of criminal defense cases and can ensure that your rights are fully protected.
Resource:
foxbaltimore.com/features/operation-crime-justice/carjackings-are-soaring-in-maryland