Comply With Police Request To Stop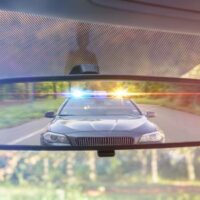 If there is one bit of advice that anyone involved with the police needs to hear, it is this: do not try to flee. This is important to know no matter who you are, but particularly if you are a man of color. The jaw-dropping fact is that of every three fatal police shootings, one involves someone who is on the run.  Regardless of the consequences of being arrested, surely an arrest is a better outcome than a bullet.
Rules on Deadly Force 
It is incontrovertible that there are situations in which police are justified in using deadly force. The lives of officers are certainly to be valued, and when their, or other lives are threatened due to a suspect's erratic or dangerous behavior, sometimes verbal directions or a taser doesn't reduce the jeopardy, and officers resort to the use of their guns. In other situations officers pursue individuals who are believed to have committed a dangerous felony, and that justifies the use of deadly force, as well.
The Officer's State of Mind 
According to the Supreme Court, an officer's state of mind and degree of fear at the time of a shooting must be considered when a determination is made as to whether or not a fatal use of force was justified.  In other words, if an officer claims to have believed they were facing a deadly situation—perhaps they believe a suspect was reaching for a sidearm—the officer's use of deadly force could be ruled as justified. Incredibly, even when it is later determined that a suspect was unarmed and there was no realistic threat, that suspect could be shot dead in a police interaction with no consequence for the officer involved.
What That Means for the Public 
These rules protect officers, but how does the public fare? From January until June of 2022, police have killed 633 suspects, 202 of whom were fleeing when killed. On average over the years, one individual who is trying to escape police is killed every single day somewhere in this country. Some headline cases include:
Ronell Foster, who was to be questioned about riding his bike at night with no headlights and struggled with officers who tried to detain him until he was ultimately shot in the head;
Jayland Walker, an unarmed man who was shot down in Ohio while fleeing police;
Elena Mondragon, a pregnant woman who was in the passenger seat of a vehicle that was fleeing police when she was shot dead;
Robert Adams, who was running away from an unmarked police car when he was shot in California.
Consequences of Color 
It will surprise no one that Black and brown people are at greatest risk of being killed by police. While Blacks comprise about 13 percent of the population in the country, they make up roughly half of all people who die while being chased by police.
Where is the Justice? 
Like it or not, police officers who use lethal force are almost always exonerated, and later go on to rise in their careers. On the other hand, the public is left with deep scars in the community, and fears about who will be next.  If you or a loved one has had a violent or fatal interaction with police, the experienced and dedicated La Plata & Waldorf criminal defense attorneys at The Law Office of Hammad S. Matin, P.A. are prepared to help.  To discuss your situation, schedule a confidential consultation  today.
Source:
theguardian.com/us-news/2022/jul/28/hunted-one-in-three-people-killed-by-us-police-were-fleeing-data-reveals