Dangers With The Brazilian Butt Lift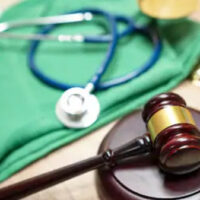 We all want to look our best, and sometimes go to great lengths to do so.  Some people go so far as to undergo cosmetic surgeries large and small.  In fact, Americans undergo roughly four million such procedures every year.
Common Cosmetic Surgeries in the USA 
Operations to improve what some believe to be nature's shortcomings include:
Liposuction (suctioning out undesired fat);
Breast augmentation;
Rhinoplasty (nose job);
Blepharoplasty (surgery on eyelids);
Rhytidectomy (facelift);
Abdominoplasty (tummy tuck);
Buttock augmentation with fat grafting (Brazilian Butt Lift).
What is a Brazilian Butt Lift?
 One popular cosmetic procedure these days is the Brazilian Butt Lift (BBL). Sought by those who believe their backsides are too flat, it is a procedure designed to round out the buttocks, and over 60,000 such surgeries occur in this country annually.  The BBL is dissimilar to a butt implant in that implants are silicone packs put in to round out the buttocks, whereas the BBL utilizes the candidates own excess fat—taken from thighs, abdomen, or hips–to accomplish what many believe to be a more natural effect.
Dangers of the BBL 
Unfortunately, having a BBL exposes patients to inordinate risks. One reason is that the inferior gluteal vein (IGV) is smack dab in the middle of the surgical area. It's an unusual vein in that it is quite thick and floppy, and doesn't move out of a surgeon's way as it is approached. Because it is situated under the sciatic notch under the pelvis, it is at risk of being torn or punctured while surgeons engage in fat grafting. Another risk associated with the IGV is the inadvertent injection of fat into the vein. The result is a fat embolism, which is fatal most of the time. IN fact the Aesthetic Surgery Journal points to two to three fatalities out of every 6,000 procedures, which is the worst mortality rate of all cosmetic procedures.
And the risks don't end there.
There are potential problems short of causing death.  Some of them include:
Bacterial infections such as MRSA;
Necrosis (tissue death);
Scars;
Dehiscence (ruptures of wounds)
Abscesses.
Cosmetic Issues 
While there are certainly those who are pleased with their results, the fact is that about 75 percent of fat that is grafted into the buttocks remains in place. The rest—about a quarter of the amount injected—is later absorbed by the body, leading to increases or decreases in size, or a change of the shape altogether.
When Surgery Leads to Problems 
If you or a loved one has suffered serious harm or death as a result of a BBL, the experienced and dedicated LaPlata & Waldorf personal injury attorneys at The Law Office of Hammad S. Matin, P.A. can help.  Schedule a confidential consultation today.