Defending Accusations Of Bankruptcy Fraud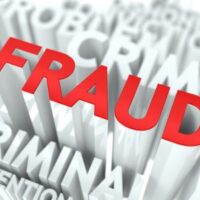 The bankruptcy system was created to assist individuals and businesses whose financial situation has become insurmountable. But bankruptcy is complicated, requiring full transparency of one's financial situation. Mistakes could be viewed as fraud, which is serious business, with maximum penalties of $250,000 in fines and five years in federal prison.
What is Bankruptcy Fraud? 
In a nutshell, bankruptcy fraud occurs when individuals or companies intentionally lie about their finances on the forms associated with the bankruptcy application. Since documents are painstakingly scrutinized by bank trustees, attorneys, and the judge, errors on forms that look like misrepresentations can lead to serious trouble.
Examples of Fraud 
Instances of fraudulent activity in connection to a personal bankruptcy filing can be easy to spot:
Concealing Assets: Whether it's a Rolex watch in your bedroom safe or a Corvette that's parked in a storage shed, attempting to hide your assets constitutes fraud.
Undervaluing assets: In this situation, the watch or hidden vehicle are reported, but are listed at considerably below current market value.
Unreported income: It may be tempting to try to hide tips made by a server, or cash payments made to you for services provided from on-the-side plumbing or the nail-salon you operate from your basement. However, the discrepancy between your tax returns and financial statements could prove to be hazardous in such situations..
Transferring assets: If you decide to suddenly give cash, property, or other assets to family or friends prior to filing for bankruptcy,  it could be viewed as an attempt to hide those assets. Such activity could be scrutinized going back as far as six years.
Selling to family: When high value assets are sold for outlandishly low prices to family members, it could be looked at as fraud. It will certainly raise red flags if you sell your Corvette for $10 to your son, for instance.
Corporate Fraud 
Businesses may be charged with fraudulent activity as well, although it often looks a bit different than personal fraud:
Bleedouts: When failing companies transfer equipment, employees, customers, and so forth to a new company, leaving the first business to fold, it could be fraudulent. This is sometimes detected through inventory shrinkage, money transfers, or new business formations that occur close to a bankruptcy filing.
Favoring certain creditors: It is illegal to pay off particular creditors (like family and friends) instead of banks or other creditors.
Bonuses: High-level executives who are paid big bonuses are also out of line just prior to a bankruptcy filing.
Defending Bankruptcy Charges 
The experienced La Plata & Waldorf criminal defense attorneys at The Law Office of Hammad S. Matin, P.A. are prepared to defend your case with gusto. Central to defending bankruptcy charges is convincing a jury that you had no intent to defraud. Is it possible you forgot about a particular asset?  A lavish gift was one that had been promised for decades? Is there a plea deal in your future? Or will going to trial be your best bet? Let's discuss your situation in a confidential consultation today.
Source:
law.cornell.edu/uscode/text/18/157