Defending Shoplifting Charges In Maryland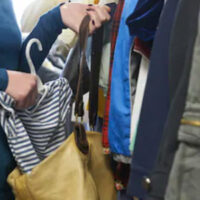 Ah, the holidays—A time of celebration and giving.  It can be the best of times…unless:  If you were charged with retail theft—shoplifting—in order to boost your holiday haul, you could be facing some pretty significant legal penalties. That's why it's critical that you find an experienced La Plata & Waldorf criminal defense attorney to advise you and work with the prosecuting attorney in order to reduce or even eliminate the charges.
Prevention Measures Abound 
Retailers are taking shoplifting seriously these days and are doing everything they can to reduce the incidence of retail theft. Many provide employees with better training to recognize shoplifting, and there are plenty of businesses that employ undercover personnel specifically to keep an eye on shoppers. Modern technology provides a lift to security measures, as well, like tags that set off alarms in the event of a theft.  And of course, there are cameras everywhere these days, tracking the movements of customers, and of thieves.
In the Face of Shoplifting Accusations
 So let's say you've been accused of shoplifting. How should you respond? For starters, what are the things you should avoid doing?
Do not quarrel with store employees, and especially do not physically resist.
Trying to explain your side of things is a waste of time; innocent or not, they've heard it all before.
Do not give them any personal information.
Never sign anything.
Now for what you should do:
When a police officer gets involved, you are required to give them your name.
Immediately ask to speak to your attorney.
Say nothing more.
If you were given a citation, you can deal with matters in court later (this is likely if you were accused of taking merchandise valued under $100).
If Arrested 
If you are arrested you should be advised of your Miranda rights, one of which is to remain silent.  Do so. Continue to say nothing beyond expressing your desire to speak to your attorney.
Maryland Shoplifting Penalties 
Without question, the penalties for shoplifting are a bit daunting, and depend largely on the value of merchandise stolen and the previous conviction history of the offender.
For thefts of merchandise <$100, offenders could be looking at fines of up to $500 and 90 days in jail;
For thefts between $100 and $1,000, the fine remains at $500, but the incarceration time jumps to as long as 18 months in prison;
Penalties go up from there depending on the value of merchandise taken.
Defending Shoplifting Charges 
At The Law Office of Hammad S. Matin, P.A., our knowledgeable and dedicated La Plata & Waldorf criminal defense attorneys are prepared to fight for the best outcomes for you. To discuss your situation, schedule a confidential consultation today.