Driving Under Marijuana Influence in Maryland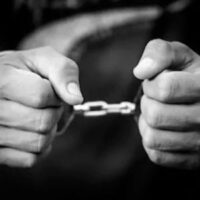 Driving under the influence of marijuana is one of the most dangerous activities. Unfortunately, in America, this is not a very rare occurrence either. In fact, in the month of June 2019, 15 million people were recorded to have driven a car within one hour of marijuana consumption. This survey is indeed an alarming one since marijuana hampers with the mental abilities of the driver for up to a few hours post-consumption. So, why is this activity rate so high? It is because 70 percent of Americans believe that they can avoid getting caught by law enforcement officials since marijuana is different from alcohol.
What is the trend like for driving under the influence of alcohol? Seven percent of the total population actually approves of consuming alcohol, and admit they consider marijuana to be much safer to use and then drive. Millennials are the most common offenders when it comes to this activity. They contribute to about 14 percent of the total population that drives after consuming marijuana. Generation Z brings this number down to about 10 percent.
Maryland Statistics for Consuming Marijuana Before Driving
When it comes to Maryland particularly, the state has observed a rise in this offense since 2012. In 2017, the total number of car crashes due to marijuana influence was 34 percent. This number almost doubled in the year 2018 when it reached the 60 percent mark. Unfortunately, this number is not expected to go down anytime soon if the situation continues. In fact, 48 percent of people questioned in a survey say they are in favor of legalizing cannabis for recreational activity.
Marijuana DUI in Maryland
In Maryland, a person is considered to be guilty of DUI if they are found to be driving a car under the influence of a drug that could potentially impair his senses and driving instincts. In another situation, if the driver of the car is found to be under the influence of a controlled dangerous substance while driving, when the substance is forbidden by law, the individual is guilty of DUI. What do the penalties look like for driving under the influence of cannabis in Maryland?
The first offense can result in penalties ranging from two months to one year behind bars and fines ranging from $500 to $1,000. The second offense could result in the driver facing two years in prison and a fine up to $2,000. Finally, the third offense increases the fine to $3,000 and the prison sentence increases to three years.
Contact an Experienced Criminal Defense Attorney Today
If you are facing charges of driving under the influence of marijuana, alcohol, or another controlled substance, you need to seek the advice of an experienced criminal defense attorney as quickly as possible. The La Plata & Waldorf criminal defense attorneys at the Law Office of Hammad S. Matin, P.A. can ensure that your rights are protected and that you get the best possible outcome for the charges you are facing. Contact us today to schedule a consultation.
Resource:
baltimoresun.com/health/marijuana/bs-md-legalizing-marijuana-20190627-story.html
https://www.matinlaw.com/everything-you-need-to-know-about-public-intoxication-in-maryland/