Facing Criminal Charges: Should You Accept A Plea Deal?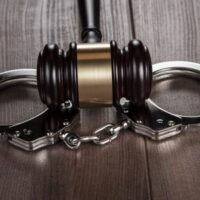 If you've been arrested and charged with criminal activity, you are likely concerned about what the future holds. If you're like most people in this situation, chances are your case will never make it to court.  That's because well over 90 percent of criminal cases—whether state or federal charges are involved—are settled out of court when a plea agreement is reached.  While in many circumstances this kind of deal benefits everyone involved, you should know that the Constitution guarantees you the right to a trial by a jury of your peers, meaning you should never cave into pressure to accept a deal that you don't want.
Should You or Shouldn't You? 
Whether it's best for you to agree to a plea bargain depends on numerous factors, and it is important to weigh the options with a trusted criminal defense attorney. In general there are two ways to look at it:
You can avoid the maximum penalties associated with a guilty verdict;
You risk giving up the opportunity to obtain a not-guilty verdict, avoiding criminal liabilities altogether.
Beware of Coercion 
There are often many factors that give prosecutors the upper hand in plea negotiations, and prosecutors are keen to use them to coerce frightened defendants to accept a plea that may not be in their best interest:
Pretrial detention may take a defendant away from family, job, and community;
Mandatory minimum sentences are attached to many crimes;
Discovery rules often advantage prosecutors, allowing them to conceal evidence that is favorable to the defendant until after plea negotiations;
Secrecy keeps the facts of plea negotiations free of scrutiny by defense attorneys, defendants, and the public;
Judges are able to authorize deals without questioning the prosecutor as to tactics involved in achieving the deal.
Note the Presence of Racial Bias
Studies indicate that Blacks are not only more likely to be arrested and charged than their white counterparts; they are more likely to get tougher sentences as well.  Prosecutors, it seems, frequently use their discretion in making sentencing recommendations, in reducing charges, and in dropping concurrent charges—and when it comes to Black defendants, those deals are less favorable than for white defendants.
The study revealed that prosecutors often presumed Black defendants to be more dangerous and more likely to recidivate than white defendants, making prosecutors less willing to offer the best possible plea deals to black defendants. One study of 30,000 criminal plea-bargained agreements found that white defendants had the most serious charges reduced or dropped 25 percent more often than Black defendants did. They often took felony charges off the table for white defendants, but not for Blacks.
Providing a Strong Defense 
Every defendant deserves a robust and diligent defense.  That regularly includes tough negotiations around plea-agreements. At The Law Office of Hammad S. Matin, P.A., our La Plata & Waldorf criminal attorneys are knowledgeable and tenacious, willing to provide the defense you deserve, whether in the negotiations phase or in a trial. Schedule a confidential consultation with us today.