From Protest to Treason: Understanding the Terms of the Times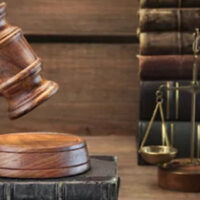 Recent events at the Capitol in Washington D.C. have sent myriad vocabulary words whirling through America.  Was it a protest?  A riot?  An insurrection?  Legally, these and other words have specific meanings linked to differing penalties. Do you, or someone you know– need an attorney after involvement in such activity?  Charges related to January 6, and beyond, vary significantly based on what, precisely, is being charged.  What are the protesters—rioters—insurrectionists—facing going forward?  A short vocabulary lesson may elucidate the situation.
Protest: Publicly complaining about actions that have taken or will take place  (While peaceful protesting itself is not unlawful, ignoring a curfew in Baltimore could result in a $5,000 fine, and vandals might be jailed with bails set as high as $500,000);
Riot: a concentrated action related to a particular purpose expressed through violent threats or actions and disturbing the peace (punishable by fines and five years in prison);
Disorderly conduct: Creating public alarm or risk by making unreasonable noise, behaving in a physically offensive manner, fighting or threatening others (subject to fines and up to a year in jail);
Insurrection: a violent revolt against government authority (subject to 10 years in prison and $10,000 fine);
Knowingly entering restricted property: intentionally entering a restricted building with the object of disrupting government business (punishable by fines and 10 years in prison);
Sedition: participating in or inciting a rebellion against governmental authority (subject to fines and 20 years in prison);
Seditious conspiracy: When two or more people gather to plan or advocate for the violent overthrow of government (subject to 20 years behind bars);
Treason: Aiding in or otherwise engaging in war against the United States (subject to at least five years in prison and a $10,000 fine, with a potential death sentence).
What About the 1st Amendment? 
Certainly, the 1st Amendment protects the right for free speech and assembly. Nonetheless, the government is allowed to require permits for gatherings, and may intervene when peaceful protests begin to block entrances or to shift into physical harassment. Even verbal threats or intimidations are subject to prosecution. Hence, an FBI dragnet seeks to capture those allegedly guilty of lawlessness during recent public demonstrations.
FBI Cases Related to January 6 
Make no mistake:  the events of January 6 resulted in five deaths and numerous injuries.  The FBI is not taking this lightly and has arrested numerous individuals for actions associated with that day.  Charges run the gamut, with more, no doubt, on the way.
Your Legal Advocate 
Have you been involved in speaking out against government activities and found yourself charged with crimes?  Are you facing frightening penalties after doing what you thought was right?  Whether you were involved in BLM protests, the Take-Back-the-Country activities,or some other demonstration, the experienced La Plata & Waldorf criminal defense lawyers at The Law Office of Hammad S. Matin, P.A. will defend your rights.  Contact us for a confidential consultation today.
Resource:
hopesandfears.com/hopes/city/city_index/213579-city-index-penalties-for-protest