Genealogy Testing and Cold Cases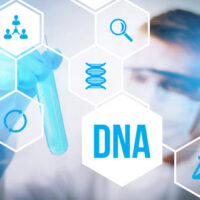 Fred Lee Frampton Jr. probably thought he'd never be prosecuted for murder.  After all, more than a decade had passed since he'd shot Michael Temple in Odenton, Maryland, leaving him a quadriplegic who ultimately died.  In Las Vegas 14-year old Stephanie Isaacson was assaulted and murdered, her body found near the path that she took to school.  That was over thirty years ago. The Golden State Killer had raped and murdered for ten years ravaging over 90 victims, and he evaded capture for decades. What finally cracked these, and other cases?  It all came down to genetic genealogy. In the case of Frampton Jr., DNA left at the scene of the crime was linked to a family tree through a genetic testing site.  That led police to surveil Frampton, who dropped a cigarette stub, along with a coffee cup, on the ground. Police matched the DNA with that from the crime scene and voila!  A match, which might never have been discovered without the DNA database pointing detectives in the right direction.
The Basics of Genetic Genealogy and Crime Testing 
Genetic DNA testing has taken flight, with millions using a variety of sites as they search for unknown relatives, or look for clues to hereditary diseases  Companies like GEDmatch, 23andMe, Familytree.com, and  Ancestry.com contain enormous databases of DNA profiles. People who submit their DNA probably never consider that those bits of DNA could one day be used to track down rapists and murders, but that's precisely what can occur with today's  technology. Generally speaking, this is how it works:
A crime scene is scanned for DNA evidence, which is collected and stored..
FBI and other databases are searched and if a match cannot be found, investigators turn to genealogy websites.
A profile is generally fabricated using DNA that was recovered from a crime scene in order to search for a match on a genealogy website.
If a near-match is discovered, detectives look at family trees—including those who may never have used the websites.
Leads are now investigated, with the hope that a suspect will be gleaned from the data.
 Ethics and Legal Questions 
Unquestionably, bringing people like Frampton and others to justice is a worthy endeavor. But for someone who's thought about contributing DNA to a testing site, or who has already done so, it may be troubling to think that law enforcement can access their DNA in order to search for criminals. Formerly, law enforcement could get into entire databases for their searches.  Nowadays donors have to opt in, and some companies commit to keeping the information of all of their customers private, dramatically reducing the number of profiles available for crime work. Even so, a judge permitted detectives to search an entire database–even the profiles of individuals who had not opted into such inquiries– in a recent Florida case.
Privacy and 4th Amendment concerns here in Maryland have led to new laws restricting police use of this technology. They the first of their kind in the U.S., requiring a judge to sign off on the use of genealogy websites and ensuring such inquiries are used for the most serious of crimes only, including sexual assault and murder. Furthermore, user consent policies must be strictly upheld.
Other DNA Issues 
Of course, no consideration of DNA testing is complete without acknowledging that the misapplication and/or overinterpretation of such evidence is conceivably problematic in any criminal case. Clearly, simply because DNA is located at a crime scene it doesn't prove that the person was actually there during the actual commission of the crime, and such evidence on its own does not prove guilt. Additionally, we know that DNA evidence could be compromised if not properly collected and stored.
Your Legal Advocate 
At The Law Office of Hammad S. Matin, P.A. our La Plata & Waldorf criminal defense attorneys will actively pursue the best outcomes for you, which means challenging evidence brought forth by the prosecution.  We steadfastly defend the Constitutional rights of every defendant, regardless of the charges. To discuss your situation, schedule a confidential consultation today.
Source:
abcnews.go.com/US/maryland-man-nabbed-dna-genetic-genealogy-pleads-guilty/story?id=64083809