Getting The Best Possible Settlement In Your Personal Injury Case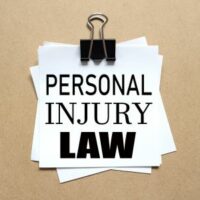 If you've been injured in an accident, you may be so overwhelmed with the recovery that the last thing you want to think about is chasing down a settlement to pay for your medical bills and other expenses related to the incident.  That's why, now more than ever, you need the assistance of an accomplished local personal injury attorney.
How Do You Know if an Offer is a Good One? 
Fortunately, your experienced personal injury attorney has everything under control.  Here's what you can expect in order to get a good deal in the settlement:
Evidence: Your attorney knows what kind of evidence is convincing to a jury in a case like yours.  Documents, witness testimony, photographs, graphs and charts—these can all lend credibility to your case.  It will take time to methodically build a case that convinces the jury of the severity of the situation for you.
Medical Treatment: Documentation of all medical treatment will be essential in demonstrating that your injuries are real and may last beyond your hospital stay.
Valuing the Claim: The jury has to determine what reasonable expenses are now and down the road.  How much time will you be missing from work?  Will you have to adapt to a different type of work?  Will you have to have long-term therapies of any kind?  Will your injuries mean you'll have to hire help to do things around the house that you used to do—like lawn care, for instance? What about your pain and suffering? Will you be able to enjoy life in the same ways as before the accident? Your attorney will spend a lot of time nailing down all of these calculations.
Mastering the Negotiations: You may receive an initial offer that sounds good—but don't be too eager to jump the gun.  Allow negotiations to go on to see if your attorney can get an even better deal for you.
Don't Blow it on Social Media: If your claim is that your back has led to disabling pain, don't post pictures of yourself golfing or skiing.  Legitimate injuries require treatment, time, and rest.  Make sure you don't come off as an opportunist out to get your hands on money you don't deserve.
You Will be in the Jury's Eye: You will be questioned during a deposition, and maybe later at trial.  Present yourself honestly.  You don't want to overdo it, but you do need to make it clear that you have suffered real harm. You can make a good impression by simply being yourself.
Get Going Now 
If you've suffered serious injury at the hands of a negligent or reckless entity, you'll want to get started on your claim immediately, before the statute of limitations kicks in or witnesses become fuzzy on the details of the incident.  The La Plata & Waldorf personal injury attorneys at The Law Office of Hammad S. Matin, P.A. will fight for the best possible outcomes for you.  Schedule a confidential consultation today.
Source:
law.cornell.edu/wex/personal_injury