Have You Been Charged With Criminal Organization Activity?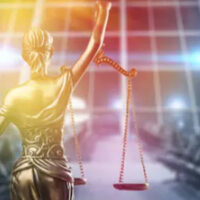 Gang activity is rampant in Maryland, making it a priority for law enforcement and prosecutors alike.  If you have been charged with criminal activities as part of a gang, you can expect the full weight of the prosecutor's office to land on you.  That's why having just any defense attorney is not going to be enough.  You need a skilled defense by an experienced La Plata & Waldorf criminal attorney.  Your future depends on it.
What Constitutes a Criminal Organization? 
As per Maryland law, a criminal organization has members who work alone or in tandem as they develop a pattern of criminal activity– in many cases recruiting juveniles to do the dirty work in order for adult members to avoid greater penalties. Such groups, when they operate under a specific command structure or organizational configuration, constitute a criminal organization.  While many think of criminal organizations as strictly street gangs, the law includes corporations, business trusts, sole proprietorships, and other legal or non-legal entities in this category.  Another important point:  even if the criminal activity was only in the planning stages, charges of conspiracy, attempted commission, or solicitation of a crime could land you behind bars.
What Kinds of Potential Crimes are We Talking About?
The types of charges might involve either violent or non-violent criminal activities, including, but not limited to:
2nd degree assault;
Transporting handguns;
Bribing a juror;
Retaliating against someone for their testimony;
Sex trafficking;
Destruction of evidence needed for a trial;
Offenses related to gaming;
Embezzlement;
Collecting earnings from prostitution;
Extortion.
Organized Crime 
Gang activities are extensively investigated and prosecuted here in Maryland, particularly if they involve violent crimes or trafficking of narcotics or firearms. The Organized Crime Unit in the state has charged about 200 individuals relating to these offenses since 2015. Those arrests included charges related to carjackings, drug mills, robbery, and other corrupt endeavors. The unit teamed up with ATF to indict a group guilty of conspiring to steal assault rifles and other weapons. In tandem with the FBI, drug traffickers have been put away for years. In one case, a drug dealer was sentenced to 25 years in prison. Law enforcement takes these kinds of crimes very seriously, and multi agency cooperation can lead to indictments and convictions, especially for those represented by an overworked or inexperienced attorney who lacks the conviction required to fight back in these cases. How much better to be represented by a former prosecutor, who understands how adversarial thinking and processes work!
You Deserve a Strong Defense 
The U.S. Constitution guarantees any defendant the right to a fair trial, but that is pretty difficult to achieve if the defense attorney lacks the knowledge and motivation to fight tooth and nail.  At the Law Office of Hammad S. Matin, you'll find we have the know-how and the guts to go to the mats for you, regardless of the charges.  To discuss the possibilities, contact our La Plata office for a confidential consultation today.
Resource:
casetext.com/statute/code-of-maryland/article-criminal-law/title-9-crimes-against-public-administration/subtitle-8-criminal-organizations/section-9-801-definitions