Have You Been Charged With Parental Kidnapping?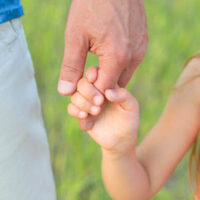 You suffered through a nasty divorce, it's true, but never in your wildest dreams did you imagine your ex would accuse you of kidnapping your own child!  But now you are facing serious criminal charges, and the damage to your relationship with your child may be irreparably harmed.  What do you do now?  The best course of action is for you to stay mum and request to speak to your La Plata criminal defense attorney as soon as possible.
What is Parental Kidnapping, Anyway? 
Is it even possible to kidnap your own child?  According to Maryland law, it actually is.  The statute says that if a child below 16 years old is forcibly taken from the custody/control of that child's legal guardian or parent, it is kidnapping.  So if you've taken your own child, but the parenting agreement allots custody to your former spouse, you could be in legal trouble—particularly if you go out of state without permission from the other parent (which could result in federal charges). What could be more frustrating than taking your child to an amusement park for a bit of fun, and seeing your license plate number flashing across an Amber Alert warning?  The requirements for an Amber alert include:
The child is under 18;
Law enforcement has been alerted and convinced that a child has been abducted and is in danger;
It is believed the child is in the area of the broadcast.
Penalties 
If convicted of parental kidnapping, the consequences depend largely on how long the child was gone and whether the child left the state or country.
A misdemeanor violation could land you behind bars for up to 30 days, in addition to a small fine.
If the child is taken out of state and is missing for more than 48 hours but under 30 days the fine jumps to $1,000 and the imprisonment can be for as long as a full year.
When a child is missing for more than 30 days, you could be facing felony penalties of three years behind bars and a fine of as much as $2,500.
In the event the child is taken out of Maryland, the penalty could be up to five years in prison and a $5,000 fine.
Possible Defenses 
With Maryland in such close proximity to interesting venues across state lines, it's not hard to imagine a disgruntled ex making rash accusations if you happen to take your child to D.C, for example, for a weekend history lesson. As the police converge, remember to say nothing.  The experienced and adept criminal defense attorneys at The Law Office of Hammad S. Matin, P.A. will put forth a vigorous defense on your behalf, whether it is based on the fact that your ex had, in fact, given you permission for the trip, or perhaps based on a misunderstanding on your part.  At any rate, you can count on us to have your back.  Contact our Charles County defense team for a confidential consultation today.