Head-On Crash In La Plata Kills Two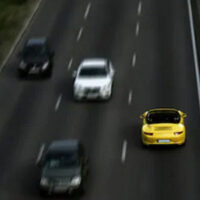 As Cynthia Froelich drove along Route 6 in La Plata one afternoon, she couldn't have imagined that another driver would careen toward her in the wrong lane; but that is exactly what happened. The event ended in tragedy: both Froelich and the freewheeling wrong-way driver were killed.
Facts About Wrong Way Driving 
Just about three percent of crashes involve wrong way driving (WWD).  While that's not a big chunk of the pie, these accidents are nearly always serious, resulting in severe injuries and/or fatalities.  The explanations behind such accidents vary. Research reveals some common factors that contribute to these disasters across the nation:
Two groups make up the majority of drivers who cause these accidents: inexperienced drivers, and older drivers (70+) who become disoriented or confused.
Drugs and/or alcohol are an issue in over half of these incidents, primarily with younger drivers.
Males are involved in WWD incidents three times more often than their female counterparts.
There is a correlation between criminal status and WWD.
The most frequent location of WWD incidents is freeway ramps.
WWD Accidents are on the Rise 
Across the country, there were roughly 500 fatalities annually between 2013 and 2018.  That's a marked jump—a rise of 34 percent– from the previous four years, where the rate was 3an average of 75 deaths per year.
Here in Maryland the statistics are not much better.  Between 215-218, there were an average of nine fatalities due to WWD incidents each year.  That's up 32.6 percent from the previous four years, when the average number of fatalities was seven per year.
The National Transportation Safety Board (NTSB) has worked with a number of organizations to understand and educate the public about WWD incidents.  According to them, age, alcohol, impairment and passenger-less driving all increase the possibility of WWD accidents.
Addressing the Problem 
According to the AAA Foundation for Traffic Safety, there are ways to mitigate these tragedies. Increasing efforts to reduce drunk driving through the use of ignition interlock devices and staging highly visible enforcement programs are a couple of ideas that are helpful.  Creating laws that help to pinpoint elderly drivers who are struggling with cognitive or physical limitations that might impact driving would also be useful.  Certainly, if all drivers made sensible decisions about driving, like refraining from driving when tired, when using medications that cause drowsiness, or after consuming alcohol or other substances that limit reasoning and functionality, we would all be safer.
Following a WWD Accident 
If you or a loved one has been seriously injured or killed in a wrong-way driving incident, you are likely reeling from the calamity. Particularly if the accident involved a kindly elderly individual, you may be reluctant to pursue legal action. But the fact of the matter is that you will see extensive costs associated with the accident, and possibly reduced wages as well.  Now is the time to discuss the legal possibilities with an experienced La Plata & Waldorf personal injury attorney at The Law Office of Hammad S. Matin, P.A.  Schedule a confidential consultation today.
Resource:
fdot.gov/research/Completed_Proj/Summary_TE/FDOT-BDV30-977-10-rpt.pdf