Legal Recourse For Injuries—From Dog Bites To Deck Collapses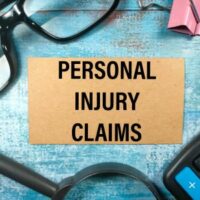 When a 6 x 6 section of a deck collapsed, the Anne Arundel County Fire Department was quick to the rescue.  Eight people were hospitalized, including a toddler. It was the kind of thing no one expects, but that leaves the wounded with physical, mental, and emotional repercussions that could last a lifetime.  What recourse do victims of this kind of incident have?  This type of accident, and many others, could lead to remuneration to address medical costs and more.  But it takes an experienced and effective personal injury attorney working on your behalf to secure the best outcomes.
What Can a Personal Injury Attorney Do For You? 
Following an incident that leads to serious injuries, it is entirely possible that you are entitled to compensation for your trouble, particularly, if injuries were the result of someone's recklessness or negligence.  So whether you've suffered due to a dog bite, a slip on a spill in a restaurant, a medical mishap, an auto collision, or yes—a deck collapse—it could be worth your while to consider legal action against liable parties.  But what is the legal process involved in a personal injury lawsuit, and how can an adept attorney help you through it?
Understanding your rights after you incur an injury is important. On top of the list is your right to seek compensation after an injury. During the process, you have the right to be treated with respect, honesty, and openness by your counsel.
There will be questions surrounding any accident.  Having a legal advocate investigating the facts of the case on your behalf means you'll get to the bottom of things.
Getting a frank analysis of your case is essential. Only if your claim has merit will a legit attorney move forward with a case.
Dealing with the insurance companies after an accident can be confusing and overwhelming.  You should never enter these discussions without a lawyer advocating for you.
There are a lot of strategies an adept attorney can choose to pursue, and giving you plenty of solid options gives you the best opportunity for a compensation package that addresses your needs.
Negotiations with insurance companies will often result in settlement offers.  As a layman, you may not know what a reasonable offer is.  Your experienced personal injury attorney can advise you.
If an acceptable settlement is not on the table, your case may wind up going to trial.  This is when the skill and dexterity of your attorney will be put to the test.  Experience and passion will definitely pay off.
Fighting for You 
If you are struggling to recover from injuries that haunt you every day because they were due to incompetence, negligence, or recklessness, perhaps a personal injury lawsuit is the right tact for you. At The Law Office of Hammad S. Matin, P.A., our La Plata Waldorf personal injury attorneys will help you take a clear look at the circumstances of your case and weigh your options.  Contact us for a confidential consultation today.
Resource:
baltimore.cbslocal.com/2021/07/18/deck-collapse-glen-burnie-eight-injured/