Marijuana Laws In Maryland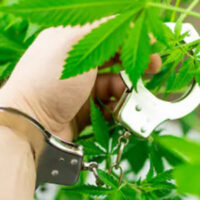 Despite the hopes of many Marylanders, legislation to legalize recreational use of marijuana failed once again in the 2021 legislative session. That being said, the medical marijuana business is booming, with nearly $500,000 in sales annually.  For those lacking a medical justification for using marijuana, the penalties can be surprisingly steep, and definitely life changing.
Medical Marijuana 
With a prescription, patients are allowed to have up to a 30-day supply of non-edible forms of cannabis to address  a variety of medical conditions, including PTSD, seizure disorders, chronic pain or nausea, glaucoma, certain eating disorders, and other conditions that have not been successfully treated otherwise.
Marijuana Possession Charges 
When individuals opt for recreational personal use of marijuana, they face potential criminal consequences.  While possessing 10 grams or less is a civil offense resulting in merely a $100 fine, having over that amount is much more serious.  Possession of over 10 grams could result in a $1,000 fine and a year behind bars.  If the amount exceeds 50 pounds, it is a felony offense, and could cost an offender 5 years in prison and $100,000 in fines.
Paraphernalia Charges 
While initial paraphernalia charges will result in a slap on the wrist, selling it is a misdemeanor with a $500 fine. Subsequent violations are punishable by 2 years behind bars and $2,000 in fines.  If the sale was to a minor 3 years younger than the seller, the penalty could be as much as 8 years in prison.
Intent to Distribute Charges 
If convicted with the intent to distribute marijuana, offenders are looking at 5 years in state prison and $15,000 in fines, and that's for having up to 50 pounds of product. The fine jumps to $1,000,000 and as much as 40 years behind bars for drug kingpins having over 50 pounds.
Trafficking Charges 
Drug trafficking is a felony, and offenders could rack up to 10 years in prison and $10,000 in fines if they have up to 45 kg.  Higher amounts more than double the penalties, and offenders will be looking at 25 years in prison and $50,000 in fines.
Long-Term Consequences 
Fines are the least of your concerns if you are facing felony charges.  In the event you are looking at time behind bars, understand that even a short span will impact your social standing, job opportunities, and more.  A felony conviction comes with long-term consequences, including reduced housing opportunities, constraints on federal support programs, firearms restrictions, and more.
You Deserve a Strong Defense 
The knowledgeable La Plata & Waldorf criminal defense attorneys at The Law Office of Hammad S. Matin, P.A. deal with drug cases regularly and are familiar with the strategies and maneuvers that can help you most.  Our goal is to achieve the best possible outcomes for our clients.  Schedule a confidential consultation in our office today.
Resource:
mjbizdaily.com/maryland-adult-use-marijuana-legalization-effort-fails-for-this-year/