Maryland Dog Attacks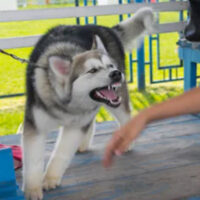 Imagine walking along and suddenly being confronted by two dogs, 50-70 pounds apiece.  What would you do?  One Prince George's County man attempted to escape by climbing on a parked car.  But the dogs were tenacious and dragged him back out to the middle of the street, one dog on each side mauling him, biting again and again, severely injuring his arms, his eyes, and his neck.  One witness to the horror said the dogs were not simply biting the man; they were actually eating him. Fortunately, the dogs were killed by officers before they could do more damage.  The owner said they'd escaped from the backyard without his knowledge.
Dog Bite Fatality Statistics Worth Knowing 
Dog attacks are alarming.  Physical and emotional trauma are often the result of these attacks, although the worst incidents, of course, result in death.
There were over 50 known fatal canine attacks in this country in 2020;
Pit bulls were involved in the majority of these attacks, to the tune of 72 percent, though the breed makes up just over six percent of the canine population;
440 people have died as a result of Pit bull attacks since 1998;
In 2020, 87 percent of deaths from dog bites were the result of attacks by Pit bulls, other bull breeds, and Mastiff breeds;
Over 300,000 people are hospitalized for dog bites annually;
In 2020 there were six fatal pack attacks; all of the victims were females aged 36+.
Maryland Statute 
Although state law does not differentiate between dog breeds, some counties do target Pit bulls for special restrictions based on the statistical probability of aggression. In general, though, dog owners are expected to know if their animals are dangerous. In the event of an injury or death, owners are legally liable for damages unless the victim of the attack was trespassing, committing a criminal offense against a person, or in any way provoking or teasing the animal. Dogs may be labeled as "dangerous" if there is an unprovoked attack, or if the animal bites a person or seriously injures another animal.  The owner of a dangerous dog can be charged with a misdemeanor and fined as much as $2,500 if the dog is involved in an altercation.
Suing for Damages 
In the event a dog inflicts serious injuries or death, a lawsuit seeking damages to address medical costs, lost present and future wages, pain and suffering, and more, could result. Such lawsuits seek to hold dog-owners responsible for attacks that could have been prevented had owners treated the animals' potential for aggression with greater watchfulness.
The Legal Help You Need 
At The Law Office of Hammad S. Matin, P.A., our experienced La Plata personal injury attorneys will aggressively pursue justice on your behalf.  To discuss your case, schedule a confidential consultation in our La Plata/Waldorf office today.
Source:
wusa9.com/article/news/crime/dogs-maul-and-severely-injure-two-maryland-residents/65-31838129-0cac-4916-9604-5e354032277a