New Federal Hours of Service Regulations Likely to Increase Large Truck Crashes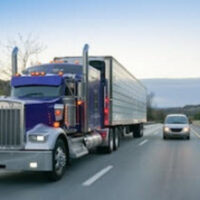 Many have expressed concerns over the new federal hours of service regulations, which are set to take effect in late September, and which provide trucks with a significant amount of flexibility, allowing them to drive for longer periods of time in adverse weather conditions, eliminate certain breaks, and expand the number of trucks that do not have to use electronic logging devices, which are necessary in order to ensure compliance and thus prevent driver fatigue and truck accidents on the roads. There is no question that, by relaxing standards that were already not stringent enough to prevent truck accidents each year, the regulations that are set to take effect soon will result in an increase in truck driver fatigued driving and deadly accidents on our roads.
Contrasting The Previous Regulations with The New
In order to understand how, exactly, these regulatory changes could impact on-the-ground road conditions, it is helpful to contrast the current regulations with the new ones. The current regulations dictate that truck drivers:
Take a 30-minute break during the first eight hours of their work day (i.e. on-duty time) in order to continue, where they can work up to 14 hours per day, driving for a total of 11 hours, with an extra two in adverse driving conditions. The new regulations essentially eliminate the requirement to take this 30-minute break by allowing drivers to take it while "on-duty," meaning they can be doing other work tasks, and thus not have to rest at all
Spend at least eight hours in the sleeper birth and at least two in the berth or off-duty for sleeper berth operations. The new regulations allow one period of no less than seven hours, and a second of no less than two hours, neither of which count against the 14-hour driving window, thus reducing the amount of time allotted for rest and allowing drivers to sleep fewer overall hours before they start each day
Can drive a maximum of 14 consecutive hours during adverse driving conditions. The new regulations add two hours onto this time period, allowing for 16 consecutive hours on duty, or an extension of driving time from 11 to 13 hours
Do not have to record their driving time and use electronic logging devices if they drive within a 100-air-mile radius of their work reporting location (known as the "short haul exception") and work 12-hour shifts (only 11 hours of which can be spent driving). The new regulations extend this distance to those who drive within a 150-air-mile radius from their work location if their work shift does not exceed 14 hours instead of 12, significantly increasing the number of trucks that do not have to comply with hours of service regulations because they do not have electronic logging devices
How The New Regulations Will Likely Lead To More Truck Accidents
According to the Federal Motor Carrier Safety Administration, the top factors that are already responsible for large truck crashes – even before these more relaxed standards are put in place – are factors that common sense indicates will be exacerbated by the changes, and include:
Drivers traveling too fast for conditions: 29 percent (of total large truck crashes)
Roadway problems: 22 percent
Fatigue: 13 percent
Pressure from work carrier: 10 percent
Inattention: 9 percent
In fact, according to some research, truck drivers that are behind the wheel for more than eight hours are twice as likely to get in a crash. Fatigued driving is also linked to accidents caused by inattention, and adverse weather conditions are linked to accidents caused by roadway problems and drivers traveling too fast for road conditions. With these upcoming relaxed regulations, there are also concerns that work carriers will increase the amount of pressure on drivers to complete a certain number of deliveries per day.
If You or A Loved One Has Been in A Truck Accident, Contact Maryland Truck Accident Recovery Lawyer Hammad S. Matin, P.A.
If you or a loved one has been injured in a truck accident, contact the La Plata & Waldorf personal injury attorneys at the Law Office of Hammad S. Matin, P.A. to find out about your rights and what your options are for getting back on the road to recovery.
Resources:
iihs.org/topics/bibliography/ref/355
fmcsa.dot.gov/safety/research-and-analysis/large-truck-crash-causation-study-analysis-brief
overdriveonline.com/fmcsa-drivers-can-pause-14-hour-clock-new-regs/
https://www.matinlaw.com/a-close-look-at-covid-19-injury-claims-for-customers-employees-in-maryland/