Police Say Downtown Shooting of Woman Was Domestic Related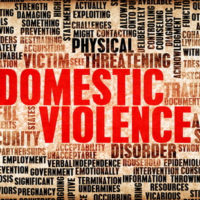 Recently, Baltimore police arrested a man in connection with a shooting that took place in the downtown area. The incident was domestic-related, according to law enforcement officials. One man is being charged with shooting a woman in the face outside the Under Armour Performance Center. She was taken to the hospital for non-life-threatening injuries.
What is Considered Domestic Violence in Maryland? 
Domestic violence is a serious crime that involves threats or acts of violence against a spouse, child, or other people sharing a home. Although Maryland does not have specific laws for domestic violence between former or current spouses or other members of a family, the Maryland Family Law Code does define domestic abuse. Domestic abuse is considered any type of assault, stalking, rape, or other offenses that occur between two or more members of a household.
This means that if a person were to rape, assault, or commit another crime against a former or current romantic partner or other member of the household the crime, they would be charged with would be the same as if the crime had been committed against a complete stranger. Additional charges for child abuse or violations of a protection from abuse order could be filed as well.
How Abuse is Defined 
Abuse can mean any of the following: An act that causes serious physical injury, an act that places a person in fear of serious bodily harm, any degree of assault, rape, attempted rape, other sexual offenses, false imprisonment, or stalking. Each of these acts come with specific penalties for the offender and may include prison time and fines.
Penalties for Domestic Violence 
Assault – This is the act of intentionally causing physical harm to another person. It is punishable by up to 25 years in a state prison facility.
Sexual Offense or Rape – This is the forced or non-consensual sexual act or intercourse of the victim and may be punished by up to life in prison.
False Imprisonment – This act is when another person is held against their will. It is a common law misdemeanor in Maryland.
Stalking – This is when an individual pursues someone and places them in fear of assault, false imprisonment, rape, or death. It is a misdemeanor crime that is punishable with up to five years in prison and a $5,000 fine.

How a Criminal Defense Attorney Can Help 
With such steep penalties in place for domestic violence, it is easy to see why someone that has been charged with one of the above crimes would need an experienced attorney on their side. There are several possible defenses to domestic violence including deliberately false accusations, self-defense, consent of the victim, and lack of proof. An experienced attorney can review your case and determine the best possible defense strategy for your case. Having an experienced, knowledgeable criminal defense attorney on your side could be the difference between spending time behind bars and having your charges reduced or dismissed. Contact Hammad S. Matin today for a consultation at his La Plata, Maryland office.
Resource:
baltimoresun.com/news/maryland/crime/bs-md-ci-shooting-arrest-20180613-story.html