Teens Who Commit Serious Crimes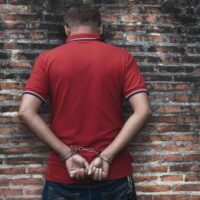 Society has wrestled with questions related to crime and punishment for as long as we can remember. The concept of justice becomes even more difficult when juvenile offenders are involved.  Woefully, it's a dilemma that seems to be growing in scope. According to Baltimore police, over 500 teens were arrested in 2022, over 120 of them for charges involving handguns. In fact, nearly 15 percent of all violent crimes in Maryland are committed by children under the age of 19. Just some of the violence we've seen from teens in recent months includes:
A 9-year-old murdered a 15-year-old who was on her own porch in SW Baltimore.
17-year-old Shakur Bowen was charged with killing a 41- year-old man whose body was found in a ditch days after being reported missing. Additional charges include abusing a corpse, conspiracy, firearm possession by a restricted person, and hindering a prosecution.
A 15-year-old who goes by the moniker Baby K is wanted on charges of attempted murder that occurred on a school bus, as well as for the murder of a woman that occurred two days after the school bus violence.
A Baltimore mass shooting that resulted in two homicides and 28 injuries occurred at the hands of at least two teenagers during a block party where reportedly numerous guns and knives were present.
A teen was arrested in connection with a shooting that occurred in a Baltimore fast-food joint across from a high school that wounded four and killed one teenager.
While youth crime overall is down in Maryland, youth carjackings, auto theft, and gun crimes are way, way up with some teens some facing penalties in the juvenile system, and others being tried as adults.
Why Do Teens Commit Serious Crimes?
 Certainly, the decadence of these cases and others like it is head-spinning. It leads us, as a society, to ask how we should address children who engage in such activity? Some suggest we begin by attempting to understand who these teens are, and the multidimensional environments that frequently produce them.
One recent study concluded that often young offenders grow up in homes in what they term disordered neighborhoods. Such children largely have access to firearms, and commonly have significant exposure to violence throughout formative years and beyond. Often their shaky home lives enable young people to behave in reckless ways as they react to the situations in which they find themselves, they are unable to process events to the logical consequences of actions. Countering the myth of the "super predator teen," researchers believe irresponsible, morality-deplete teens are born of violent family and neighborhood norms.
This community-based violence, combined with the fact that the human brain does not fully develop until roughly age 25, is said to contribute to some of the horrendous criminal outcomes we see involving juveniles. Research relating to brain development, in fact, was cited by the Supreme Court when it eliminated the death penalty for juveniles back in 2005, and why a sentence of life without parole is only rarely handed down to juvenile offenders.
Criminal Penalties and Consideration of the Teen Brain 
Studies corroborate what is quite obvious to the casual onlooker: teens desire peer admiration, and engage in irresponsible, often dangerous activities in their pursuit of such approval. This, combined with a precarious history and the inability to calculate risk and reward, creates juveniles primed for the criminal justice system. It's therefore critically important that the expectations for teen criminals are mitigated when facing a justice system and courtrooms devised with adults in mind. That is not to minimize the suffering of victims; it is just an acknowledgement of the science behind teen behavior.
Defending Teen Suspects 
The experienced La Plata & Waldorf criminal defense attorneys at The Law Office of Hammad S. Matin, P.A. are prepared to launch a vigorous defense for juveniles who face penalties in the adult criminal justice system. For a confidential consultation, schedule an appointment today.