The Downside of Ozempic & Mounjaro Leads to Lawsuit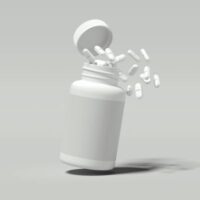 Weight loss is all the rage these days—for some, it's a medical necessity.  For others, losing a few pounds would bring more self-confidence as they slip into the old clothes in their closet that they thought they might never be able to wear again. In any case, people choose a variety of routes to achieve their weight-loss goals, from diet and exercise to medications and surgery.  Of course, any effort has potential side effects, from pulled muscles related to new exercises, to infections following surgery.  When it comes to pills to help with weight loss, some patients have experienced some horrendous side effects, particularly when using the prescription drugs Ozempic and/or Mounjaro. These drugs have been prescribed to manage blood sugar levels for people with Type 2 diabetes, and off-label for weight loss.
How They Work
 Originally used primarily by diabetes patients, the drugs work by mimicking natural hormones whose job it is to regulate insulin levels. They also slow down the process of digesting food, so that people don't get hungry as quickly.  That's why diabetes patients often experienced a bit of weight loss when taking these drugs.
Complications 
Changes in the body can be extreme in some cases.  While some issues relating to the gastrointestinal system such as nausea, vomiting, and abdominal discomfort.  Consumers are warned of the potential of temporarily experiencing these conditions on drug labels.  But more serious side effects have been a surprise to some patients.
One woman, Jaclyn Bjorklund, is suing drugmakers because they failed to disclose a serious condition called gastroparesis—otherwise known as stomach paralysis or persistent vomiting. It occurs when food slows down and nearly stops instead of emptying out the stomach into the small intestines. Underlying medical conditions can exacerbate the issue, and one of the most common of those conditions is diabetes. While the labels on Mounjaro and Ozempic mention that the medications delay gastric emptying because of the potential impacts on other medications, they do not warn of the possibility of gastroparesis.
In the case of Bjorklund, the use of these medications has led to multiple emergency room visits due to violent vomiting.  In one instance, she actually lost teeth due to the intensity of her vomiting. In her lawsuit, she accuses drugmakers of failing to disclose what they knew about the potential of serious gastrointestinal issues associated with their products, and says that the label warnings were wholly inadequate.
A Civil Suit Asks for Justice 
Have you or a loved one suffered serious, life-changing side-effects after using these or other medications? You may be entitled to substantial damages to address your medical bills, lost wages, and more. The experienced personal injury attorneys at The Law Office of Hammad S. Matin, P.A. can answer your questions and get you started in the quest for justice.  Contact the LaPlata & Waldorf personal injury lawyers for a confidential consultation today.
Source:
nbcnews.com/health/health-news/makers-ozempic-mounjaro-sued-stomach-paralysis-claims-rcna97819