Toxic Chemicals In Maryland Water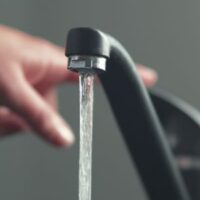 94,000 pounds: that's 47 tons of toxins that were released into Maryland's watershed areas and rivers by industrial companies. PFAS—polyfluoroalkyl substances—are some of the most dangerous chemicals that have been found in local waterways. Known as forever chemicals—they never degrade when they're released into the environment and build up over the course of years in both animals and humans. There are more than 4,000 chemicals that make up the PFAS, but PFAS constitute only a fraction of the chemicals into watershed areas, with nearly 80,000 pounds of chemicals being discarded into east Baltimore by a single company, and roughly 60,000 pounds by another.
Forever Chemicals 
These chemical dumps are a huge concern for public safety, despite the fact that they have been used in numerous products since the 1940's. Facts worth knowing about these chemicals include:
They are valued by companies for their nonstick and waterproofing properties, and are used to make products like medical equipment, nonstick cooking products, pizza boxes, paints, fire-fighting foams, and waterproof clothes and camping gear.
98 percent of people whose blood has been tested from 1999-2000 had measurable levels of PFAS in their blood.
Well over 300 animals across the globe have had PFAS detected in their blood.
Health Impacts
 PFAS are linked to serious health risks in both animals and humans, even at very low levels:
Kidney cancer;
Testicular cancer;
Weakening of the immune system;
Fertility issues;
Thyroid disease;
Asthma;
High blood pressure during pregnancy;
Developmental issues in children;
Hormonal imbalance;
Higher levels of cholesterol;
Weight gain;
COVID-19 severity.
A Problem in Maryland 
Unfortunately for Marylanders, our state ranks among those with higher amounts of toxic chemicals being released into waterways.  Some of those are PFAS, others include nitrates, ammonia, nickel, and molybdenum trioxide. Petroleum refiners and plants that process animals are the biggest offenders of the Nitrate dumps, the impacts of which are horrendous on the environment:
Algae blooms;
Dead zones throughout Chesapeake Bay due to oxygen depletion.
Lawsuits Based on Water Contamination 
Individuals who have been sickened after drinking contaminated water in this country may be entitled to compensation to address medical bills, lost wages, pain and suffering, and more. That's because when companies are reckless or negligent and it results in real harm, the law allows you to sue the errant polluter.
Aggressive Pursuit of Justice 
The no-nonsense La Plata & Waldorf personal injury attorneys at The Law Office of Hammad S. Matin, P.A. are prepared to help you in the event you have experienced serious injury as a result of these toxic chemical dumps in Maryland. It will encompass a look at a number of issues, from the type of diagnosis you have to the levels of toxicity in local waterways, and the companies responsible for those toxins being in your water.  To discuss your case, schedule a confidential consultation today.