University of Maryland Coach on Leave After Football Player Dies from Heat Stroke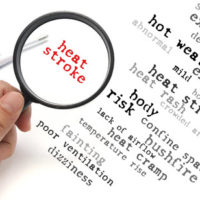 A 19-year-old University of Maryland student athlete died of a heatstroke while at football practice recently. The student collapsed after showing signs of a heat-related illness and experts have been weighing in as to what is acceptable when it comes to working out teenage athletes in the heat.
Victims of Sports Injuries 
While athletes assume some risk for injuries when playing sports because they are sometimes inevitable, there are certain situations wherein the injuries may have been preventable had reasonable measures been taken by the responsible parties. Failure of these parties to uphold their responsibilities could lead to the victims or their families having the right to financial compensation by filing personal injury claims. Examples of negligence may include, but are not limited to the following:
Failure to provide appropriate protective equipment
Failure to manage an athlete medically, such as allowing an individual to play while injured
Poorly maintaining fields, equipment, or surfaces
Failure to correct dangerous or hazardous conditions
Requiring athletes to perform inappropriate training and workouts
Requiring athletes to train or practice in dangerous conditions, such as during excessive heat
Abusive, negligently, or improperly trained coaches
Even if a waiver for liability was signed before the athlete began participating in the sport, there are still certain situations where an at-fault negligent party can be held liable for contributing to an injury. An experienced personal injury attorney can review the circumstances surrounding the injury and determine if a lawsuit is an option.
Legal Remedy for Heat-Related Sports Injuries 
If a player is injured, or worse yet dies, like in the story above, while participating under the supervision of a coach, that coach could be held liable for the injuries. In the case above the lawsuit would be for a wrongful death.
Of course, sometimes even the most careful of coaches can't prevent a heat stroke from occurring, even if they followed all the regulations and rules. However, some coaches recklessly disregard the rules and guidelines for practicing safely in the heat. This negligence forms the basis for a wrongful death suit that rises out of a heat stroke death during sports. Not only could the coach be held liable for the death of the athlete, but so could the organization for which they work.
Representation by a Wrongful Death Attorney 
The laws surrounding wrongful death lawsuits in Maryland can be complex and confusing, and coaches and organizations aren't likely to admit fault when it comes to such tragic events. That doesn't, however, mean that they aren't responsible for their actions. The attorneys at the Law Office of Hammad S. Matin have decades of experience handling wrongful death cases. If you or your loved one has suffered injuries or died as the result of the negligence of a coach or other sports organization, contact our office today to see what your legal options may be.
Resource:
kbtx.com/content/news/In-the-wake-of-Maryland-death-how-locals-keep-athletes-safe-in-heat-490760331.html