What is Contributory Negligence?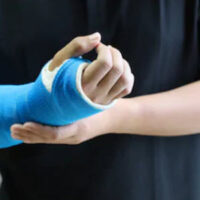 To understand contributory negligence, it helps to have a better understanding of negligence generally. Negligence is a remedy provided through tort law for those injured by the negligent conduct of another. Negligent conduct can be intentional or unintentional and is assessed based on a number of factors. The majority of personal injury claims arise from negligence.
In the event that a plaintiff brings a negligence claim against a defendant in Maryland, the defendant has the option to assert contributory negligence as a complete defense to liability. Under the rule of contributory negligence, an injured party can be barred from receiving damages for an injury if he or she contributed to the injury in any way. Under Maryland law, if the plaintiff is found to have contributed even 1% to an injury that was 99% the fault of the defendant, that 1% fault will be a complete bar to recovery.
How Will Contributory Negligence Affect my Claim?
The fact that Maryland is a contributory negligence state can be very good news for defendants, but it can also mean an uphill battle for plaintiffs. It remains the law in only a small minority of states—Maryland, Virginia, North Carolina, Alabama, and Washington, D.C. These areas cite benefits such as keeping insurance costs low, motivating people to act safely and reasonably, and allowing the legal system to run more efficiently. However, it can also determine the success or failure of a personal injury claim. For this reason, it is important to consider the state or jurisdiction where you choose to bring a personal injury claim.
Should I Speak to a Lawyer?
Yes. Whether you are considering bringing a lawsuit or are being sued, speaking to a lawyer will provide you with a great amount of clarity and information. If you have recently had a negligence claim brought against you, it is important to speak to a lawyer as soon as you can, as it's possible that the lawsuit could more appropriately be litigated in a contributory negligence jurisdiction. For instance, if you live in Maryland and were involved in a car crash in Maryland with a Delaware resident who subsequently filed a lawsuit against you in Delaware court, a lawyer may be able to help you move for a transfer of venue to Maryland, where the law would be more favorable to you.
On the other hand, if you have been injured and suffered damage as a result of someone else's negligence it is advisable that you speak to a lawyer to determine whether there are legal remedies available that can make you financially whole. It is important to note for those considering moving forward with a negligence claim that there are exceptions to contributory negligence, even in Maryland, including the Last Clear Chance Doctrine, intentional acts, and Maryland's Seat Belt Law. These exceptions are complex but frequently apply, so if you have been injured in an accident it's important to talk to an experienced Maryland Personal Injury Lawyer about your case. Contact La Plata & Waldorf personal injury attorneys at the Law Offices of Hammad S. Matin, P.A. We'll assess your specific circumstances and help get the best possible outcome for your situation. Contact us today to schedule a free consultation.
https://www.matinlaw.com/negligent-security-in-maryland-personal-injury-cases/