What You Need to Know If You or a Loved One Is Facing Murder Charges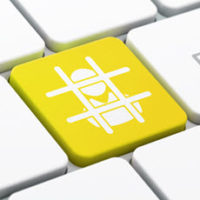 A shooting recently at a high school prom after party resulted in the death of an 18-year-old teen and the injury of a second teen. The news reported that a 17-year-old was charged with second and first-degree murder as well as attempted second and first-degree murder for his crimes.
The shooting happened in the early hours of Sunday after the shooter allegedly got into an argument with another person at the party. He apparently fired a shot toward the house where the party was being held. The 18-year-old was found near the entrance of the home and pronounced dead and a 13-year-old boy was treated for a gunshot wound to his left leg. Neither of the victims was the shooter's intended target.
Types of Murder 
If you or your loved one has been charged with murder it is important to understand the differences between the types of murder charges and the consequences that come with each type.
First Degree Murder – Under Maryland law, first-degree murder is the most serious type of homicide crime. It is defined as intentionally killing another person by poisoning, waiting for the victim, or felony murder. Although Maryland abolished the death penalty in 2013, life in prison without parole is the most severe punishment that may be imposed for such a crime.
Felony Murder – This crime is defined as causing the death of another individual while committing another serious crime such as sexual assault, kidnapping, burglary, battery, robbery, arson, or carjacking. In Maryland, this is part of the first-degree murder statute and is included in a list of felonies that may result in a charge of first-degree murder.
Second Degree Murder – This is the intentional killing that wasn't malicious or pre-planned but wasn't able to be reduced to voluntarily manslaughter due to special "heat of passion" circumstances. In Maryland it is a catch all term for murder that can't be classified as first-degree murder. Second degree murder can result in up to 30 years in prison.
Defenses to Murder 
If you have been charged with murder, it is important to work with an experienced criminal attorney so that you can receive the best possible outcome for your case. There may be a variety of defenses available for your case, and in some situations, the jury may even find you innocent of your charges. Defenses, depending on the specific situation, may include the following:
Self-Defense – If you acted in a manner to protect yourself, the jury may deem the offense to be a justifiable homicide and you could be acquitted of the charges.
Diminished Capacity – When using this defense, the defendant's ability to form intent is questioned. In this case, it is unclear if the defendant intended to commit the crime. Those with a diminished capacity may be considered mentally ill, intoxicated, have had head trauma, or be minors.

Consult with An Experienced Criminal Attorney 
If you are concerned with your future or the future of your loved one because they are facing murder charges, don't risk having your freedom taken away from you. The La Plata attorneys at the Law Office of Hammad S. Matin, P.A. have years of experience to provide you with the right defense that could save you from spending years behind bars. Contact them for a consult today.
Resource:
wjla.com/news/local/shooting-at-party-after-high-school-prom-in-maryland-leaves-1-dead