Who Is Liable For Children's Injuries After Signing A Waiver?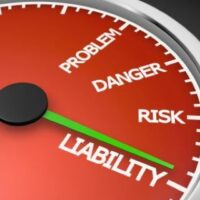 Many kids these days participate in local sports leagues, classes, or regional teams. As parents, we sign 'em up, sign the papers, and look forward to cheering them on as they practice and compete, building their skills and developing confidence along the way. But when an injury occurs, the focus shifts from supporting our kids in the stands to shuffling through the medical bills. You vaguely remember signing a waiver early on in the process—but now that your child has been hurt, you're starting to wish you'd paid more attention to the details therein.
The Waiver
 Organizations of all kinds require waivers protecting them from liability before allowing participation.  Whether it's a rock-climbing wall, gymnastics classes, or league sports, the document is essential to organizations, and for good reason. 
Kids under the age of 15 are involved in sports and recreation injuries to the tune of more than 3.5 million annually;
While cuts and scrapes, along with sprains and broken bones are relatively common, the most frequent injuries among kids are brain injuries—sometimes minor concussions, and other times serious injuries with long-term impacts;
In fact, more than one in five traumatic brain injuries in children are a result of sports and recreation events;
Sports activities requiring physical contact, such as football and rugby, for instance, result in the most injuries among all athletic activities for children;
More than six in ten injuries related to athletics occur during practices, not actual games;
Over 200,000 kids are hospitalized with football-related injuries annually;
Emergency room visits related to basketball injuries top 170,000 every year;
Baseball injuries occur in over 110,000 children annually, along with three to four fatalities each year;
Soccer injuries send about 90,000 kids to the emergency room every year.
Ice hockey injuries requiring hospitalization affect 20,000 youngsters annually.
So Who is Liable? 
As you fret about your child's condition in the emergency room, another thought enters your mind: this is going to cost a bundle.  Who's going to pick up the medical bills?  Any waiver supposedly absolves the organization of liability—but is that a fool-proof rule? The truth is, a waiver addresses injuries related to the inherent risk of the activity.  Obviously, anyone could sprain an ankle when running down the soccer field or can break an arm while practicing a gymnastic stunt.  Waivers are intended to protect organizations from liability when, in the course of well-organized and safely planned activities, an injury occurs.  Parents are pretty much stuck with the bills in such cases. But what about when negligence or recklessness is central to the injury?  If a coach doesn't require the team to wear protective gear like pads and helmets when running a practice scrimmage, unnecessary injuries could occur as a result of that poor decision.  Likewise, if the swimming pool is unsupervised and a child is injured while playing in the water, the pool could be found liable for negligence. Finally, if poorly maintained equipment led to an accident on the trampoline, liability could be an issue for an organization.
Let's Look at Your Case 
If you believe your child's injuries are the result of negligence or recklessness, not a matter of inherent risks associated with the activity, you may have a case, even if you signed a waiver.  The experienced La Plata & Waldorf personal injury attorneys at The Law Office of Hammad S. Matin, P.A. can assess your case in a confidential consultation today.