Wrongful Arrests And Convictions In Maryland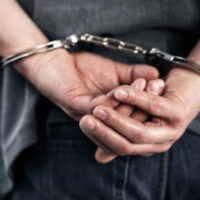 17 years.  That's how long David Morris spent in prison after being found guilty of felony murder based primarily on eyewitness testimony that was ultimately proven to be wrong.  The exoneration is no doubt welcomed by Morris and his family and supporters; but those 17 years can never be redeemed.
The Case Against Morris 
Just minutes after a young woman was killed, a witness put Morris near the scene, claiming Morris had no legitimate reason for being in the area. Police picked him up, and immediately tested his hands for gun residue.  Results were resoundingly negative. The prosecution claimed that Morris was the lookout while another man conducted the robbery/murder.  Maryland law says that in a felony that leads to a death, the accomplice could also be charged with murder. Soon there was a two-day trial, and after deliberating for a day, Morris was sentenced to 50 years.
But something didn't smell right.  For one thing, there was exculpatory evidence that there was DNA evidence linking a woman to the crime.  There were contradictions in the eyewitness testimony,  And Morris had every reason to be 15 minutes from the crime scene: he was visiting his girlfriend who lived there.  Why would a man guilty of murder and robbery, with no jackpot from a robbery, hang out on the street for 11 minutes just a hop, skip, and jump away from the scene off the crime?  It made no sense.
After five attempts to appeal the sentence, the Conviction Integrity Unit worked in conjunction with nonprofits to finally free Morris. It's one of nearly a dozen cases involving men who have served a combined total of almost 300 years for crimes they did not commit in Maryland.
A National Tragedy 
Is the Morris case an isolated incident? You be the judge.  According to The High Court, a legal group who studies these matters, there are somewhere between 46,000 and 230,000 innocent people—that's between two and ten percent of the prison population– behind bars across the country right now. And the Innocence Project reports that since 1973 185 people on death row have been cleared of their crimes. What got innocent people into such disastrous circumstances?  A number of factors contributed to these wrongful convictions:
Erroneous eyewitness testimony;
Misleading and/or misapplied forensic evidence;
Informant accusations that were traded for benefit;
Overworked court-appointed attorneys who provided a weak defense;
Official misconduct;
Explicit or unconscious bias;
False confessions, frequently a result of coercion.
Searching for Justice 
At The Law Office of Hammad S. Matin, P.A., we know that the American Justice system fails all too often. Our criminal defense attorneys are dedicated to providing the best possible defense for clients, regardless of charges, regardless of evidence, regardless of witnesses.  If what you're looking for is an impassioned defense, schedule a confidential consultation in our LaPlata & Waldorf criminal defense lawyers today.
Sources:
thehighcourt.co/wrongful-convictions-statistics/
baltimoresun.com/news/crime/bs-md-ci-cr-david-morris-exoneration-20211103-shfdf2e43bgxpovsobfwksahke-story.html