Maryland's New Tobacco Law Cracks Down on Vaping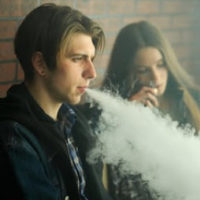 Maryland has passed legislation that works to extend its existing tobacco laws in an effort to drastically reduce vaping rates. This law comes on the heels of similar laws in Delaware, Virginia, and nine other states also stating that the legislation was passed in an attempt to combat teen vaping rates. Studies linking vaping to smoking and nicotine addiction later in life have helped to bolster the legislation's passage, though there are many critics of the new restrictions as well.
Tobacco Products and Age Restriction Details 
The new law, effective October 1, 2019, is essentially an extension of existing tobacco legislation in an effort to curb the rate of nicotine use in teens. However, the new age restriction of 21, up from 18, does not apply only to traditional tobacco use methods and products, such as cigarettes, cigars, pipes, and chewing tobacco. Under the new legislation, tobacco products and accessories will now include:
vaping pens or e-cigarettes
vaping mods
vape juice or liquid
Notably, the law includes even vape juice labeled as free of nicotine. Because Maryland does not regulate vape or e-cigarette packaging, proponents argue that it is possible for vaping liquid to contain nicotine even if it is labeled nicotine-free, making it necessary to restrict its sale as well.
The new law will not apply to everyone, however. Military service members may still purchase tobacco products if they are able to produce military identification. All other citizens under the age of 21 who currently use any products now classified as tobacco products are expected to cease use beginning October 1st. There are currently no allowances or special programs for those in this age group who are addicted to nicotine.
Legal Consequences of Sale or Possession 
As is already true under the existing law, the harshest penalties are levied against business owners or individuals selling or distributing tobacco products to those under age. Selling any of the newly defined tobacco products to someone under the age 21 will result in a fine of $300 for the first offense, with fines increasing for each subsequent offense. Business owners whose employees sell to an underage customer will be responsible for the fine, though the employee may face repercussions from their employer.
The new law will also bring with it penalties for the possession of tobacco products under the age of 21. There are no new additions to this portion of the law, only an extension of existing legislation. Penalties for possessing tobacco products under the age of 21 will include completion of a required tobacco education program and community service after a citation for a civil offense. Subsequent offenses carry increased community service requirements.
Contact an Attorney Today 
If you are facing a tobacco product sale or possession charge, don't wait to contact the La Plata criminal defense attorneys at The Law Office of Hammad S. Matin, P.A. We will also be able to advise you on how to proceed if you are under 21 and already own some of the newly classified tobacco products, such as vaping supplies.
Resource:
legiscan.com/MD/text/HB1169/2019