The Impact of a Felony Charge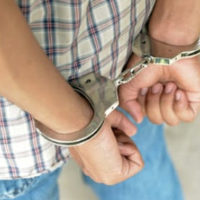 Being charged with and convicted of any felony crime has an unquestionable impact on your rights and freedoms, which you may believe will end with your release. However, a conviction will have tremendous impact on your life even after your sentence is served. Some basic rights, such as voting, are permanently stripped from those convicted of a felony. Among the rights lost upon conviction is the right to bear arms.
Under Maryland law, anyone convicted of a felony, violent crime, or any charge carrying a sentence of more than two years may not possess a regulated firearm. Regulated firearms include handguns and assault weapons, though you should consult with your attorney prior to purchasing any firearm to ensure your compliance with the law.
Ownership vs. Possession 
Gun ownership is clear. A gun may not be purchased by or registered under the name of a convicted felon. Possession can be a bit more difficult to understand and can raise issues for life after release from incarceration. Even if the gun is owned by another person, a person with a felony conviction cannot be in a situation in which they have or could gain possession of a gun.
This generally means that, if you are aware of the presence of a gun and could reasonably get control of it, you could be charged with possession of a firearm. There are some steps that can reduce your risk of being charged with possession of a firearm, though:
Ensure that those you live with are aware of your restrictions
Do not allow firearms in your home or vehicle
Ask owners of any firearms to keep them locked up with the key on their person
Alert your attorney if you learn of any potential firearm issues
Although these steps can reduce your risk, remember that the only way to ensure that you will not be found in possession is to remove all firearms from your home and vehicles, including vehicles you borrow.
Restoring Gun Rights 
The only path to legal ownership or possession of a regulated firearm after being convicted of a felony is to seek a pardon. For general felony offenses, you must no longer be incarcerated and have been crime-free for ten years after the date or release from parole, incarceration, or probation, whichever came last. If the felony conviction was for a violent offense, the crime-free requirement is extended to twenty years. In some cases, you may be considered for early pardon, so be certain to consult with an attorney about the best time to submit your request for pardon.
It is important to note that a pardon will not remove the conviction from your record. It will only restore the rights lost in your conviction, such as voting and gun ownership. Removing a conviction from your record requires a separate process.
Contact an Attorney Today 
If you've been charged with or convicted of a felony, contact the La Plata criminal defense attorneys at The Law Office of Hammad S. Matin, P.A. We can advise you on firearm possession and defend you against felony charges.
Resource:
mgaleg.maryland.gov/webmga/frmStatutesText.aspx?article=gps&section=5-133&ext=html&session=2019RS&tab=subject5
https://www.matinlaw.com/corrections-officer-pleads-guilty-to-attempted-murder/