Study Shows That Police Exhibit "Persistent Racial Bias" In Traffic Stops and Searches & Seizures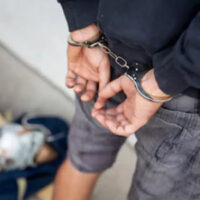 We've previously discussed just how important it is to know your rights when it comes to being pulled over by the police in a traffic stop, as well as being potentially subject to search and seizure on the streets. With a number of confrontations occurring between police and citizens every day, knowing not only what your rights are, but what the officer's potential motives are behind the decision to stop and search you, can be extremely helpful in terms of mounting your defense.
To this effect, studies like the one recently published in Nature Human Behaviour demonstrating that police are affected by "persistent racial bias" in their decisions to stop and search motorists are very important. In fact, not only did this particular study demonstrate that police from both municipal police departments and state patrol agencies were significantly more likely to stop Black drivers during daylight hours, but that both Black and Latinx drivers were subject to searches based on a lower evidentiary standard than white drivers, and even though the overall number of searches decreased in areas where recreational marijuana was legal (which does not include Maryland), the standard for searching minority drivers still remained lower than that for white drivers. Perhaps most importantly, these research results have significant implications for drug crime charges, as police being more likely to both pull over and search minority drivers translates into minorities being more frequently subjected to illegal searches and seizures, where any evidence seized should be suppressed, in addition to being arrested and charged with crimes at higher rates.
The Data
The authors of the study analyzed 95 million traffic stops that occurred between 2011 and 2018, and their data revealed that police were stopping motorists due to their race because significantly fewer Black drivers were stopped after sunset than were stopped during daylight hours, implying that physical appearance was the motivating factor for pulling motorists over at all.
Study Authors Maintain That Legalizing Recreational Marijuana Decreases Bias
While demonstrating this, along with the fact that police relied on less justification to search Black and Hispanic drivers than they did white drivers, the authors of the study also argued that the legalization of recreational marijuana could help to at least reduce some of this bias, even if the evidentiary standard to search minority drivers remained lower than that of white drivers where recreational marijuana was legal to possess and use.
What This Means for Criminal Justice & Defense
Still, the data indicates that the impacts of police racial biases are significant and injurious, even when it comes to enforcing minor traffic violations, especially if law enforcement disproportionately patrols Black and Hispanic neighborhoods, placing heavy burdens on minority communities in terms of more frequently subjecting them to illegal searches and seizures, as well as higher arrest rates as a result. In a nutshell, the study demonstrates that minority drivers are more likely to be pulled over and searched than white drivers, which has significant downstream effects in the criminal justice system.
If You Have Been Arrested for Possession/Drug Crimes, Contact A Maryland Criminal Defense Attorney

If you have been arrested and charged in Maryland and/or have questions or concerns about your civil rights potentially being violated, contact La Plata & Waldorf drug crime attorney Hammad S. Matin, P.A. today for assistance.
Resources:
thecrimereport.org/2020/07/09/study-finds-persistent-racial-bias-in-police-traffic-stops-and-searches/
nature.com/articles/s41562-020-0858-1#Abs1
https://www.matinlaw.com/police-recover-over-five-pounds-of-marijuana-during-traffic-stop/