Watch Out for Drunk Drivers on Super Bowl Sunday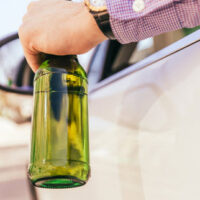 We made it through Christmas and even New Year's, but do you know what the next holiday is? While some people might argue this, the next veritable holiday in the United States is Super Bowl Sunday. An estimated 100 million people tune into the NFL's championship game each year. Some manage to get their way to the live game, but many others tune in at viewing parties at bars, homes, and restaurants. At these events, the food is often plentiful and beer and cocktails flow like water.
Not surprisingly, there is often a spike in drunk driving arrests on Super Bowl Sunday too. This not only puts those driving drunk at risk, but also other drivers on the road too. If you are injured by the negligence of a drunk driver after a Super Bowl party, or any other time of year, you need to speak with an attorney as quickly as possible. Maryland law allows people to receive compensation from those that cause an accident due to negligent behavior.
Don't Think the Police or Prosecutor Will Protect Your Rights 
When a drunk driving accident occurs, the police will likely respond to the accident, determine that the driver was intoxicated, and maybe even haul the driver away to jail. While you may believe that justice is served in this manner, the criminal charges the driver face will do nothing to compensate you for your injuries. The only way for you to obtain compensation is to file a claim against the insurance policy of the drunk driver.
Are You Entitled to Compensation? 
While no one ever wants to be injured in an accident, people that suffer injuries during a drunk driving accident are almost always entitled to receive compensation for their losses. Driving under the influence is against the law, and Maryland laws typically deem impaired drivers as negligent when it comes to fault in a car accident.
Damages that are often sought in a drunk driving accident claim include medical expenses, vehicle repairs, loss of income, physical and emotional pain and suffering, and loss of quality of life.
Many people want to know how much compensation they will receive if they file a claim. However, this number varies from case to case so there really isn't an average when it comes to drunk driving accidents and compensation. Some of the things that may impact the amount of compensation you receive include the severity of your injuries, how old you are, whether you were partially at fault for the accident, your occupation and income, and the limits of the insurance policy of the at fault driver.
Contact an Experienced Maryland Personal Injury Attorney Today 
If you have been injured in a drunk driving car accident that you were not at fault for, contact the La Plata & Waldorf car accident attorneys at the Law Office of Hammad S. Matin, P.A. as quickly as possible. We will review the facts of your case and ensure that your rights are protected while working to get you the compensation that you deserve.
Resources:
mgaleg.maryland.gov/mgawebsite/laws/StatuteText?article=gcj&section=3-1402&enactments=False&archived=False
mercedesbenzstadium.com/mercedes-benz-stadium-shines-super-bowl-liii/