What Are Bench Warrants?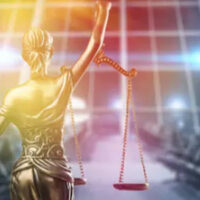 A bench warrant is issued by the judge "from the bench" usually when a party fails to appear for a court date.  An arrest warrant is issued at the start of a case.  If you are issued a citation or a summons, or arrested, you are will be ordered to appear at court at a later date. Unfortunately, some people don't come to those later dates which can result in a warrant for their arrest. Whether they lose the notice regarding the date they are to appear in court, forget to go to court, or simply don't show, the result may end up being the same.
When a bench warrant is issued, failure to appear leads to a series of penalties in addition to criminal charges. If you do not appear in court, you will be arrested and have to pay an additional bond. If you fail to appear for a traffic case, your driver's license will be suspended.
Bench Warrants and Failure to Appear 
If you do not appear for your case, the judge of the court before which you were scheduled to appear will likely issue a court order or "Bench Warrant" for not showing up to the court as ordered. Law enforcement officials will then arrest you and return you to jail once they find you.
If you are arrested under a bench warrant for failure to appear your bond in the case may be forfeited and you could be held without bond for the rest of your case.
Motion to Recall Bench Warrant 
If you fail to appear in court, contact your attorney to file a motion recall or quash the bench warrant.  An experienced criminal defense attorney may be able to have your warrant recalled before you are arrested.   This does not resolve your case in its entirety but can avoid additional jail time.
If there is a legitimate reason why you couldn't be in court, such as a medical emergency or you did not receive notice of the court date, your attorney may be bale to have the warrant recalled without requiring an additional appearance in court.  Act quickly, the longer a warrant is active, the harder it will be for you attorney to resolve.
If your attorney is unable to recall a warrant, they may arrange for you to turn yourself in.  Turning yourself in will greatly increase the odds of being released, especially if the reason you missed your court date was benign.  A critical factor in getting you released is your "flight risk" and someone who turns themselves in looks less like a risk than someone who has to be hunted down by the police.
Contact an Experienced Criminal Defense Attorney Today 
The consequences of not attending a court hearing can be serious, whether you are facing charges for major or minor offenses. If you have any type of arrest warrant pending, you should immediately contact an experienced defense attorney for help. The La Plata & Waldorf criminal defense attorneys at the Law Offices of Hammad S. Matin, P.A. will work to get the best possible outcome for your situation. Contact us today to schedule a consultation.
Resource:
govt.westlaw.com/mdc/Document/NDF0A3670A7D611DBB5DDAC3692B918BC?viewType=FullText&originationContext=documenttoc&transitionType=CategoryPageItem&contextData=(sc.Default)
https://www.matinlaw.com/what-are-the-benefits-of-hiring-a-former-prosecutor/