What Are the Benefits of Hiring a Former Prosecutor?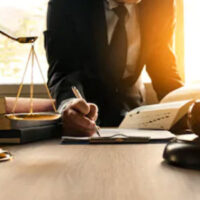 It's more common than you might think for a prosecutor to pursue a career later on as a criminal defense lawyer. Although these two legal professionals face off against each other in the court room, the skills that a prosecutor acquires can make them an exceptionally skilled defense attorney when the time comes.
What Do Prosecutors Do? 
The main job of a prosecutor is to file criminal charges against a defendant. They research a claim against a person, collect evidence, file criminal charges, complete settlements in some cases, speak with witnesses to the crimes, and go through the trial process with some cases.
A lot of a prosecutor's time is spent in the court room, often giving them the upper hand when it comes to in-trial experience against an attorney that has never worked as a prosecutor. In-trial experience is essential, especially when it comes to criminal defense. It can make the difference between a successful case and one that results in long sentences.
Criminal defense attorneys must anticipate the moves and strategies of the prosecutor. Because of past experience as a prosecutor, the attorneys at our office can use their previous experience to determine how to best handle each specific case they handle.
Additional Benefits to Hiring a Former Prosecutor 
The skill set of a former prosecutor isn't the only advantage that can help your criminal defense case. Prosecutors develop an understanding of the court system and build relationships with those inside the court room. Additional benefits include:
Insight into both sides of the court room – Former prosecutors understand the entire trial process, how evidence is collected, and how charges are determined. All of this can be used by your criminal defense attorney to strengthen your defense.
Extensive litigation experience – Many lawyers rarely set foot in the court room because many cases are settled out of court. However, a prosecutor has often tried dozens of cases each month, so they are better prepared to protect you if your case goes to trial.
Bonds with judges and courts – Every judge tends to rule certain ways on certain issues. Because prosecutors work so closely with the judges, they often know the preferences of particular judges and how they have ruled in other cases. This allows your attorney to determine if you should go to trial or accept a plea deal.
Overall, a past prosecutor will be able to understand how current prosecutors are thinking, anticipate their strategies, apply pressure more effectively, understand all aspects of the trial process, and use their experience in the court room to your advantage.
Contact a La Plata & Waldorf Criminal Defense Attorney Today 
As previous prosecutors, the La Plata & Waldorf criminal defense attorneys at the Law Office of Hammad S. Matin, P.A. have years of experience that can be used to ensure that your rights are protected and that you get the best possible outcome for your case. Contact us today to schedule a consultation. The sooner you consult with an attorney, the better your defense strategy will be.
Resources:
govt.westlaw.com/mdc/Document/N2888AC409CDE11DB9BCF9DAC28345A2A?viewType=FullText&originationContext=documenttoc&transitionType=CategoryPageItem&contextData=(sc.Default)
justice.gov/jm/jm-9-27000-principles-federal-prosecution#9-27.110
https://www.matinlaw.com/a-deeper-insight-on-bench-warrants/